Hayabusa Spin Muscle Weedless Wacky Hooks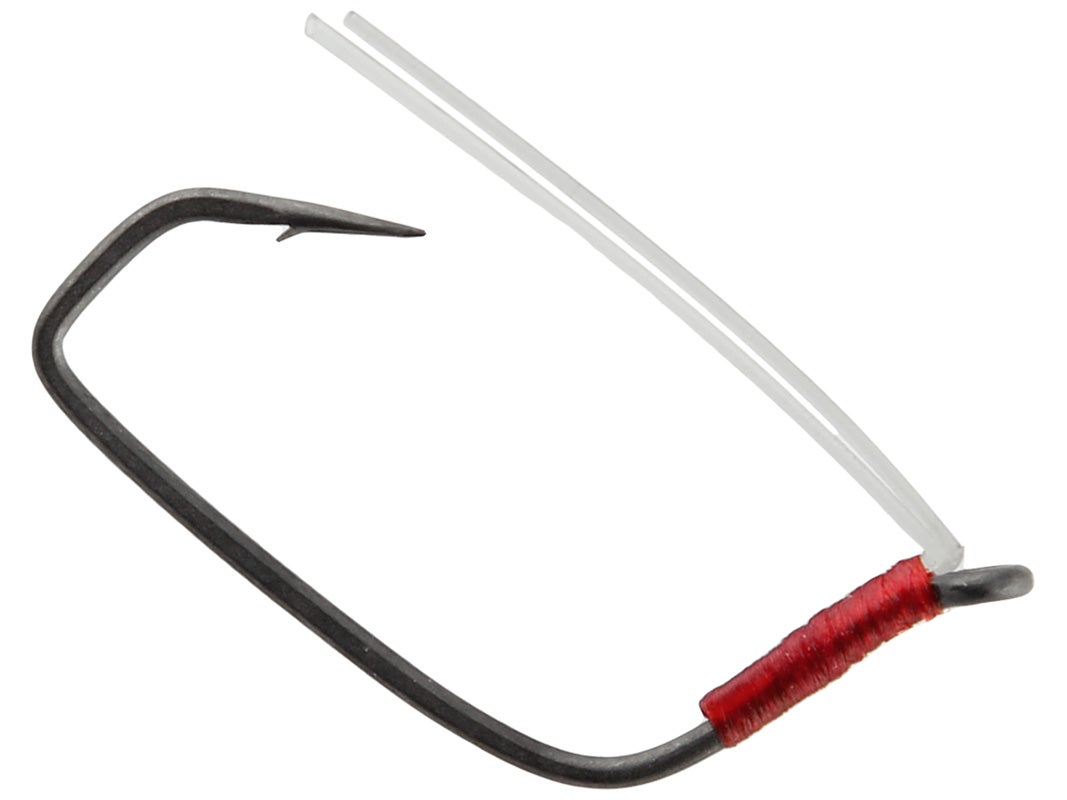 Delivering weedless wacky rigging performance thanks to its ideal heavy test mono weedguard, the Hayabusa Weedless Spin Muscle Wacky Hook features a unique design created to enhance the action of wacky rigged baits, and also maximize hooking and landing percentages. The sharp V-Bend holds your soft plastic worm tightly, and allows the rod action to travel directly and precisely to the worm. It also locks the hook into the fish's mouth for fewer lost fish. Combined with the Hayabusa Original Semi-Twisted Hook Point for lightning fast penetration, the Weedless Spin Muscle's unique design also allows hooking power to travel directly to the hook point for solid hooksets. High-grade hooks manufactured in Japan, the Hayabusa Weedless Spin Muscle Wacky Hooks are available in multiple sizes.
Hayabusa - the pride of Japan - has been manufacturing uncompromising, high quality hooks since 1958.
Place Your Order
More From Hayabusa Hooks
More From Tackle Warehouse Exclusive Terminal Tackle
Customer Reviews
Comments: I love these hooks. I bought them in size 2 & 1/0. The size 2 were smaller than expected although they work amazingly well. The weed guard is just right, strong enough to keep from snagging, & loose enough that it will easily collapse on a fish. They are very sharp right out of the package & stay sharp even after countless fish. I highly recommend these!
From: Noah: QC, Canada 7/2/16

Comments: great wacky hook. Was using owner hooks but I like the weedguard so much more on these hooks. Slightly stiffer so it seems to work better going through the slop
From: Kevin: CA 12/20/14

Comments: Great little wacky rig hooks! Very sharp out of the package. The weedguard works great, it keeps the bait from getting hung up and it collapses very easily when the fish take the bait. Overall great hooks!
From: Christian: FL 8/26/14

Comments: Wasn't sure what to think of these, bought them in. Size 2, and they're smaller than expected. BUT they are very good, strong hooks and so far, keep the bass buttoned up very well. Biggest bass I've caught on these is a 4lber. No issues. The weed guard is good, not too stiff, if anything it is on the soft side, but I've gotten used to it and rarely hang up now. I plan on buying these in 1 and 1/0 sizes next.

From: DarrenM