Heddon Wounded Spook 4.5"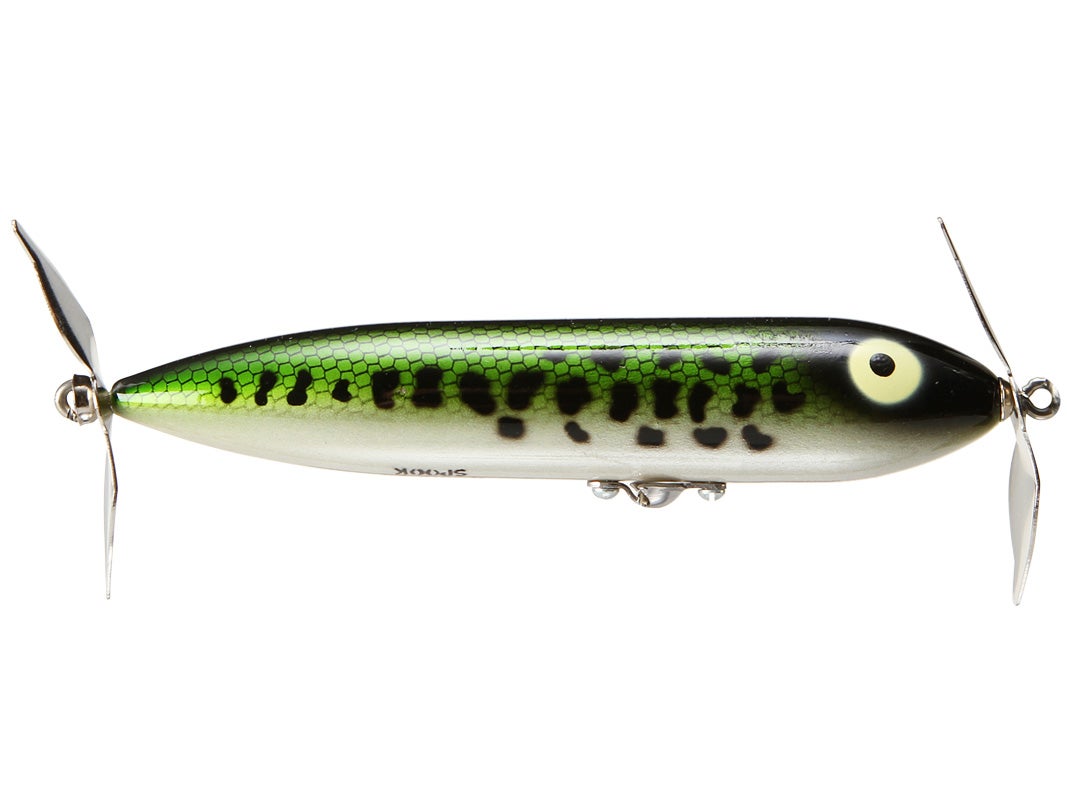 If you like throwing Zara Spooks and prop baits, you'll love the new Heddon Wounded Spook. Essentially a Spook with props, this big topwater lure attracts a lot of attention to the water's surface. It easily produces the killer walk-the-dog action Spooks are known for, and all the while the props on the front and back of the bait throw spray and create a commotion bass can't resist. Available in a range of colors, you can also rip the Heddon Wounded Spook like a standard prop bait.
| | | | |
| --- | --- | --- | --- |
| Heddon | Length | Weight | Class |
| Wounded Spook | 4.5" | 3/4oz | Topwater |
3 Colors
More From Heddon Topwater
Customer Reviews
Comments: I was incredibly disappointed by this lure. It doesn't cast nearly as well as I want it to & it will not walk at all. I'm not sure how it fairs as a prop bait but as a walking bait it's horrible. Neither my friend or I could get this thing to walk even the slightest bit. Was expecting so much more from a heddon. I'll just stick with their actual spook line of products and this thing is being relegated to the overflow boxes.
From: Mike: Morristown, NJ 5/11/16

Comments: This thing is like a cross between a devil's horse and a spook. It works great in any situation that the aforementioned lures do. Makes a big commotion on top of the water, but not enough to scare the fish away. I've had several instances where multiple fish would strike at this lure at the same time. Produces largemouth in all size ranges for me.

From: Zach: Pittsylvania, VA