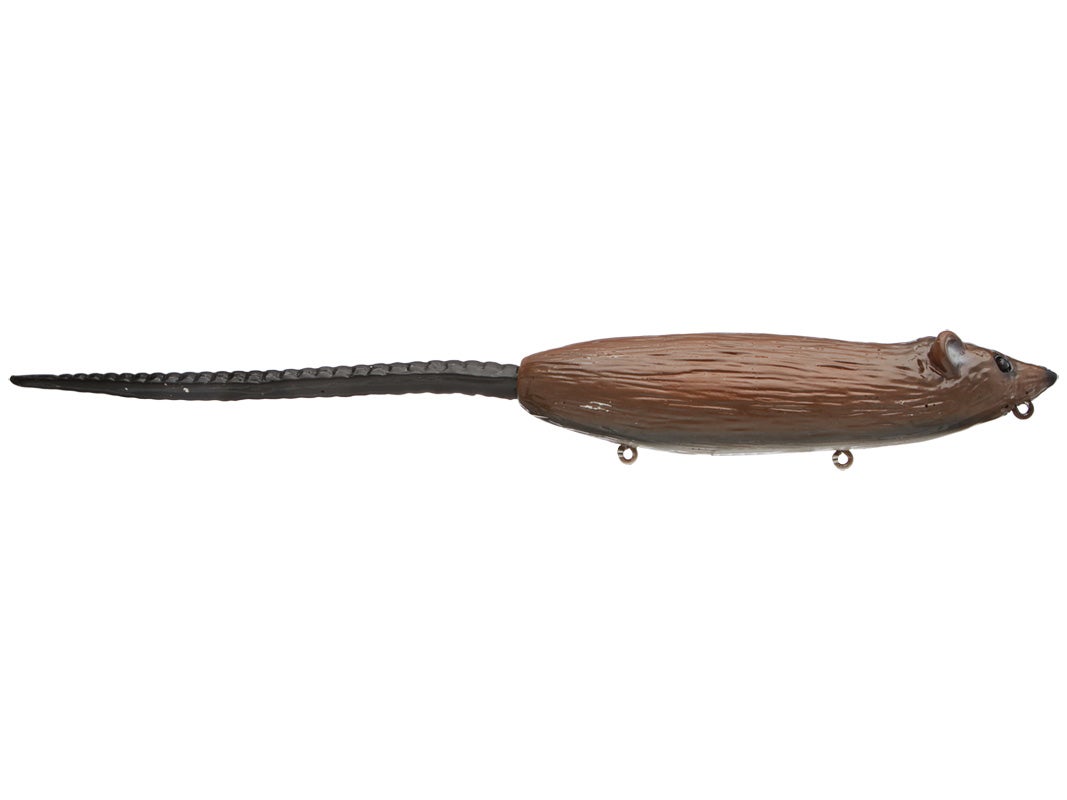 Rich in calories and protein, rats are a rare and nutritious delicacy that big bass have trouble passing up. Like the rest of the Rago rodent family, the lifelike Jerry Rago Walking Rat plays off of this predator-prey relationship tempting trophy-sized bass with an easy meal.

Handmade in the Jerry Rago factory in Bishop, CA, the Jerry Rago Walking Bait features an amazing amount of intricate detailing, including beady black eyes, etched fur texturing, and a long rubber rattail. In addition, the Jerry Rago Walking Rat is precisely shaped with a flattened underside and an upturned mouth, which gives it an easy-to-engage action and a crisper "slap."

In any area that rats and fish come in contact, the Jerry Rago Walking Rat provides anglers with the perfect tool for targeting the largest and hungriest predators around.
Length
Weight

6" (without tail)
12-1/4" (with tail)

4oz
3 Colors
More From Jerry Rago Hard Swimbaits
Customer Reviews
No customer reviews have been added yet! Be the first to write something about this product.