Kevin VanDam's Bass Strategies Book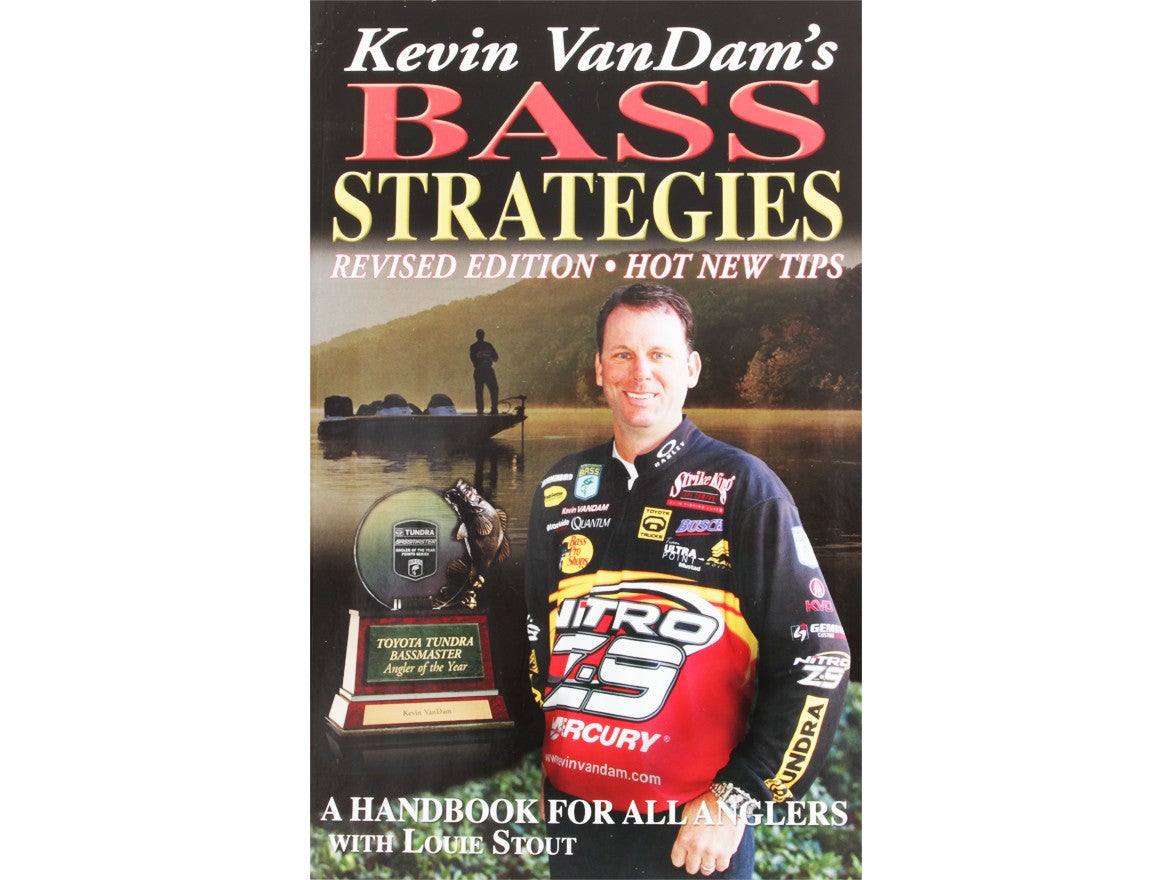 Updated by Kevin VanDam, himself, the 2010 Revised Edition of Kevin VanDam's Bass Strategies now includes new tips, tricks and images, including an all-new section on Power Fishing Techniques.
Kevin VanDam's Bass Strategies has ranked among the best-selling bass fishing books for more than a decade, and this revised edition with new content will solidify its position as America's fishing bible for bass anglers. This update includes contemporary tactics and tips that Kevin VanDam has learned since the book was first published in 1995. VanDam analyzes the dilemmas bass anglers face on reservoirs, natural lakes, and rivers, as well as, his guarded secrets for catching bass under tough conditions. In addition to dozens of tips for finding and catching bass, VanDam analyzes the dilemmas anglers face and how to overcome them.
Kevin VanDam teamed up with Hall of Fame journalist and Bassmaster Senior Writer, Louie Stout to produce one of the most comprehensive bass books ever written. 210 pages.
More From KVD Accessories
Customer Reviews
Comments: Great Book! I couldn't hardly put it down once i got to my house.

From: Matt: USA