Lazer Trokar Drop Shot Hook 7pk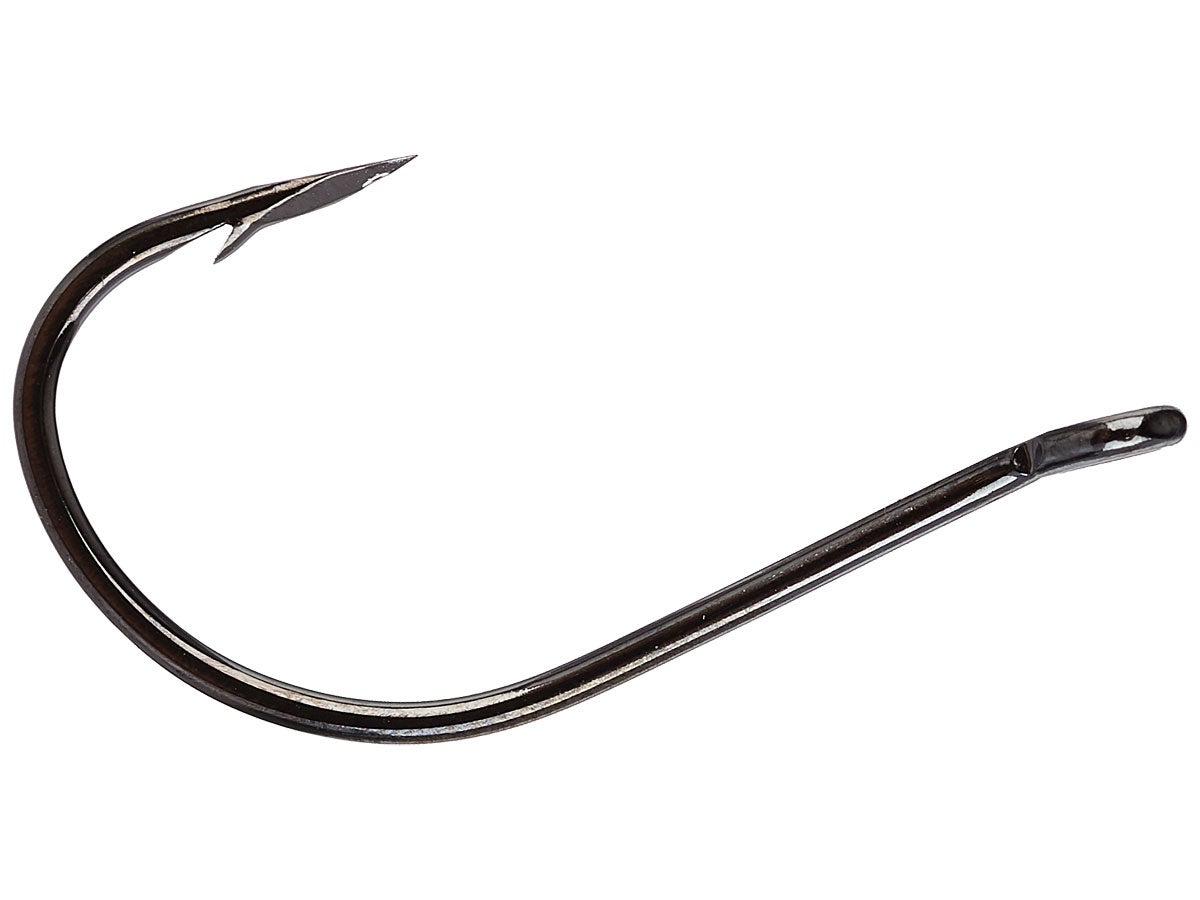 The Lazer Trokar Drop Shot Hooks feature Trokar's unique surgically sharpened three-sided hook points - making them twice as sharp as any other hook on the market. Proven in tests to penetrate with half the pressure required for other leading hooks, the Trokar Drop Shot Hooks benefit from Trokar's Surgically Sharpened Technology (SST). This patent-pending process precisely grinds the three sides of the hookpoint using a high-speed, computerized grinder designed for surgical needles. Trokar also determined the precise angle of the Low-Profile Barb using highly specific geometric calculations, to provide easier penetration and the ultimate in holding power.
In addition, Trokar bolstered the wire diameter of the hook and used a unique tempering process, specifically tailored to bring out the maximum strength potential of the ultra-high carbon steel Q741 wire. The result is a stouter hook that allows for aggressive hook-sets and intense fights, as well as, just the right amount of flex to resist breaking. Definitely in a league of their own, the Lazer Trokar Drop Shot Hooks are ideal for any dropshot techniques, yielding consistent performance and a significantly better catch ratio.
"The TK150 is the drop shot of choice for me on tour. From the eye of the hook, down to the unbelievably sharp point, everything is perfect. I love to drop-shot, and the best tool for the job is the Trokar TK150." - Shaw Grigsby, Bassmaster Elite Series Professional.

Place Your Order
More From Trokar Hooks
Customer Reviews
Comments: If you get a bite on this hook, you have a fish in the livewell. Highest quality--best performing drop shot hook I've ever used.

From: Bill
Comments: At first i was a little bit skeptical on how small it is because i do a lot of heavy cover flipping and i just started to dabble in drop-shotting and these little guys are amazing. i haven't missed a fish on them yet from smallmouth to largemouth these hooks dig deep on bad hooksets and STAY deep.

From: Matt: MN

Comments: A must have for someone that even dropshots a little. One of the main problems with small hooks and light line is not getting full penetration. This hook will literally go through their skull and stay there! When money is on the line this is all I'm throwing