Lazer Trokar Swimbait Hook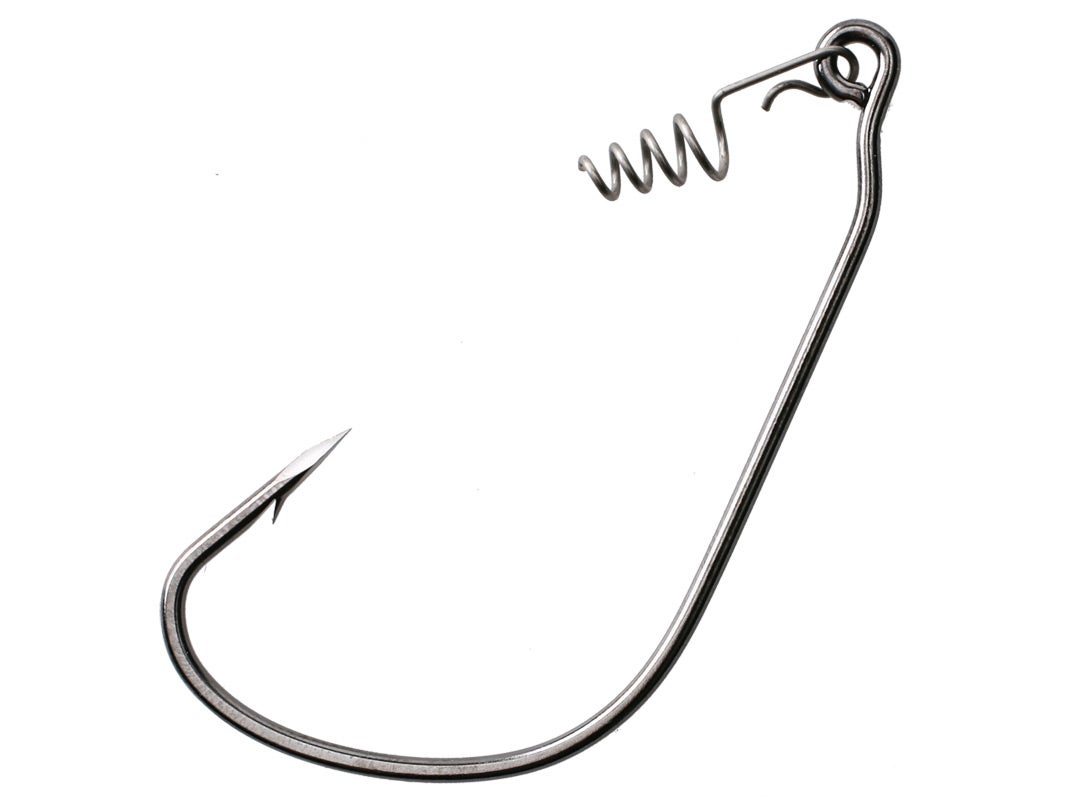 The Lazer Trokar Swimbait Hooks feature Trokar's unique surgically sharpened three-sided hook points - making them twice as sharp as any other hook on the market. Proven in tests to penetrate with half the pressure required for other leading hooks, the Lazer Trokar Swimbait Hooks benefit from Trokar's Surgically Sharpened Technology (SST). This patent-pending process precisely grinds the three sides of the hookpoint using a high-speed, computerized grinder designed for surgical needles. Lazer Trokar also determined the precise angle of the Low-Profile Barb using highly specific geometric calculations to provide easier penetration and the ultimate in holding power.
In addition, Trokar bolstered the wire diameter of the hook and used a unique tempering process, specifically tailored to bring out the maximum strength potential of the ultra-high carbon steel Q741 wire. The result is a stouter hook that allows for aggressive hook-sets and intense fights, as well as, just the right amount of flex to resist breaking. Featuring a screw-lock to firmly secure your swimbait and a 30-degree bend, the Lazer Trokar Swimbait Hooks are specifically engineered to handle swimbaits and dish out maximum penetration for a significantly better catch ratio.
"The bottom line is, I've never felt like I wanted to put my name on a brand of fishhooks ... until now. The Trokar brand is the sickest, freakiest, most wicked d*#n hook ever made!! - Skeet Reese, Bassmaster Elite Series Professional.

Place Your Order
More From Trokar Hooks
Customer Reviews
Comments: The 4/0 is the most amazing hook that I have ever seen for frog fishing. There are times when the bass will nail the frog in the grass so quick that you just don't have the time to catch up with him. The trokar will catch him for you. They are so sharp that you had better watch yourself or you will be hooked to the bone. Truly, the best and sharpest hooks that I have ever used. They are made in the USA and just as cheap as the Japanese hooks. If you ever use them you will always use them.
From: William: Hohenwald, TN 7/1/14

Comments: No reviews? You've got to be kidding. Trokar hooks are made in the USA and are top quality, world class hooks. Skimping on the link between you and the fish is not advised - buy these Trokar hooks - you wont be disappointed. I use the 4/0 for topwater frogs - fantastic results and they last and last.

From: bloodknot: Delaware, USA