Lunker City Nail Insert Weight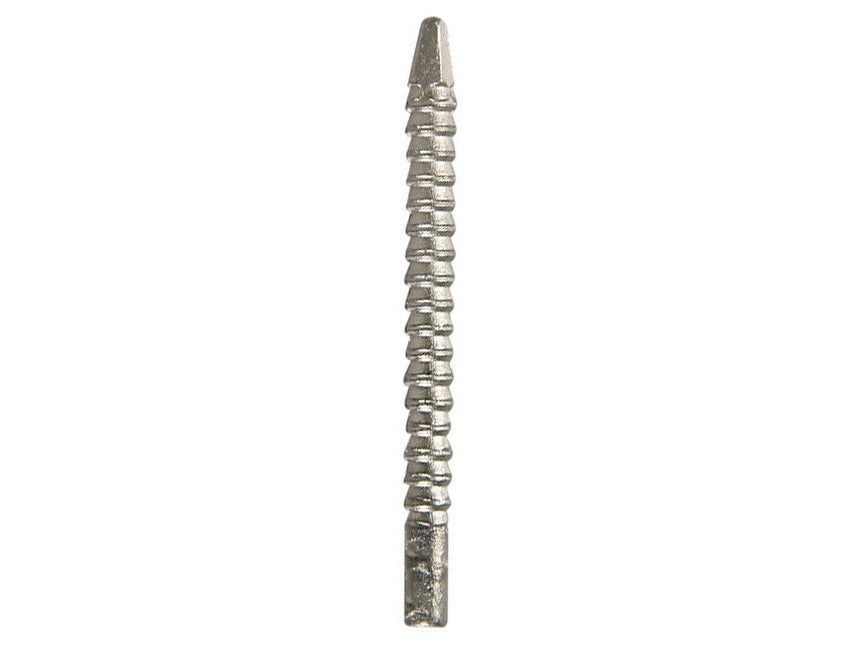 Precision balance is the key to Slug-Go's unique, erratic action, and Lunker City Insert Weights. Often called "nail weights", they are the key to maintaining lure balance and positioning. Add weight to reach deeper into the fish's world or tune the lure's action to specific conditions. The Lunker City Nail Weight comes in three sizes to allow fine tuning to any given situation. It's ribbed design ensures that the weight will stay right where you put it, and they are soft enough to be trimmed to size with any line clipper.
Internal weighting allows the angler to balance their lure to achieve a specific result. If the desire is simply to make a Slug-Go work a little deeper, or to offset the effect of a breeze, placing the weight near the center of the lure, just behind the hook works best. Inserting the weight at the tail of the lure causes it to sink tail first. Tail down also means nose up, so when you twitch a tail weighted Slug-Go, it's easy to make it jump out of the water and skip across the surface like a terror-stricken baitfish.
Alternate Insert Weight Placement
Insert Weights are soft enough to trim as needed with any line clipper. This can simplify the process of balancing the lure, because it negates the need to put the weight into the lure lengthwise. Many top pros place the weights crosswise (then trim them to fit) to achieve proper balance without distorting the lure.
1/32oz is non-lead

Place Your Order
More From Lunker City Terminal Tackle
Customer Reviews
Comments: Awesome because they're easily cut to any size/weight with simple scissors or pliers or clippers...soft lead...go w/ the 1/32 size it's more than adequate. use these to rear-weight worms/french fry baits/etc. so they gliiiiiiiide under structure...i never even use more than a half of a nail weight in the smallers 1/32
From: Tanner: Southeastern Coast, MA