Lunker City Texposer Worm Hook 5pk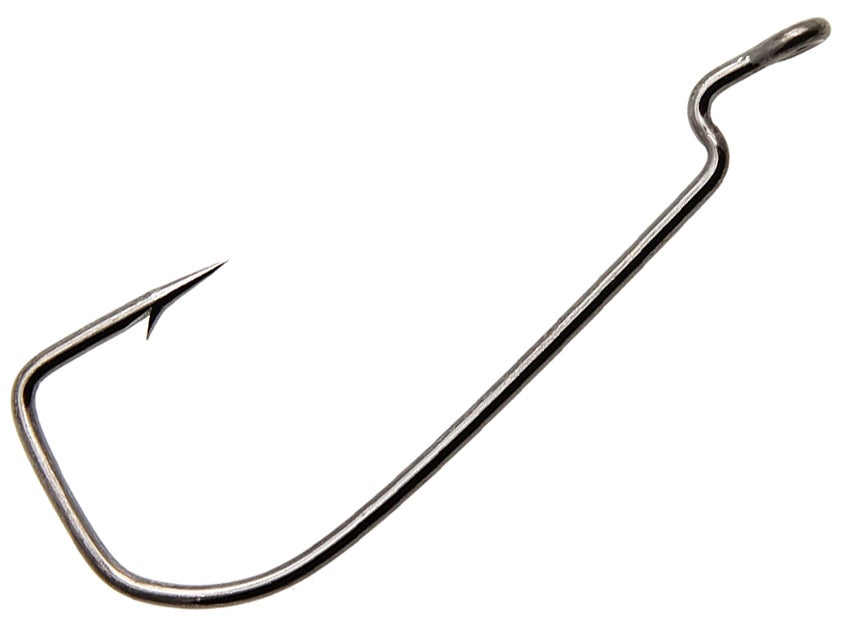 Winner of the 1998 ICAST Best Of Show Award, the Lunker City Texposer Hook is perfect for soft stick-baits and all "Tex-posed" rigging. Featuring a chemically sharpened needle point hook, it also comes equipped with a perfect barb, and "slippery slick" black nickel finish. Still, it's the unique shape of the Texposer Hook that sets it apart … in particular, the "vertical gap bend" and the reverse angle of the offset. When you hook a fish with the Texposer - odds are - that fish is coming into the boat. The Lunker City Texposer Hook simply can't be thrown.
Place Your Order
More From Lunker City Terminal Tackle
Customer Reviews
Comments: I had the wife in the boat and put a 6 inch worm on with this hook so she could drag around while I did some real fishing. She hardly ever puts one in the boat from lack of hook set but with this hook the bass were hooking themselves. She was talking crap all day after catching a 5 pounder. I had to remove the hook and it was deep in the upper lip, awesome hook!
From: Paul: TX 7/1/16

Comments: This hook is awesome! Used it this morning fishing D-Bombs T rigged and I did not lose one fish. If anything, I had a bit of a time getting the hook out of fish. I've used all the others and this one has made a BIG fan out of me. It works well with stick worms too.
From: Rondo: MN 7/3/14

Comments: This hook is the best hook I've ever used for long stick-bait or worm type plastics. The vertical gap bend does truly keep the fish pinned. In addition, your bait stays on the hook much better, thereby saving money from less lost Slug-Gos and worms. The Texposer was ahead of it's time. Give it a whirl and you'll see.
From: A.J.: Kingstown, RI 6/12/14

Comments: just tried these hooks out 3/0 and im impressed!! caught a six and a couple fours along with a bunch of smaller ones and every one was hooked in the top of the mouth in the perfect spot! never lost a fish great hooks I wont throw any other now.
From: Daniel: Kingsland, TX 5/14/14

Comments: Great hook but you should pinch the barb down because if swallowed it's very hard to get out without injuring the fish. It really doesn't need a barb because the sharp angle holds the fish fine. I wish they made a barb-less hook

From: Chuck: N. Bergen, NJ

Comments: BEST HOOK FOR SOFT JERK BAITS

From: Eric: WI