Megastrike Twin Tail Grub 10pk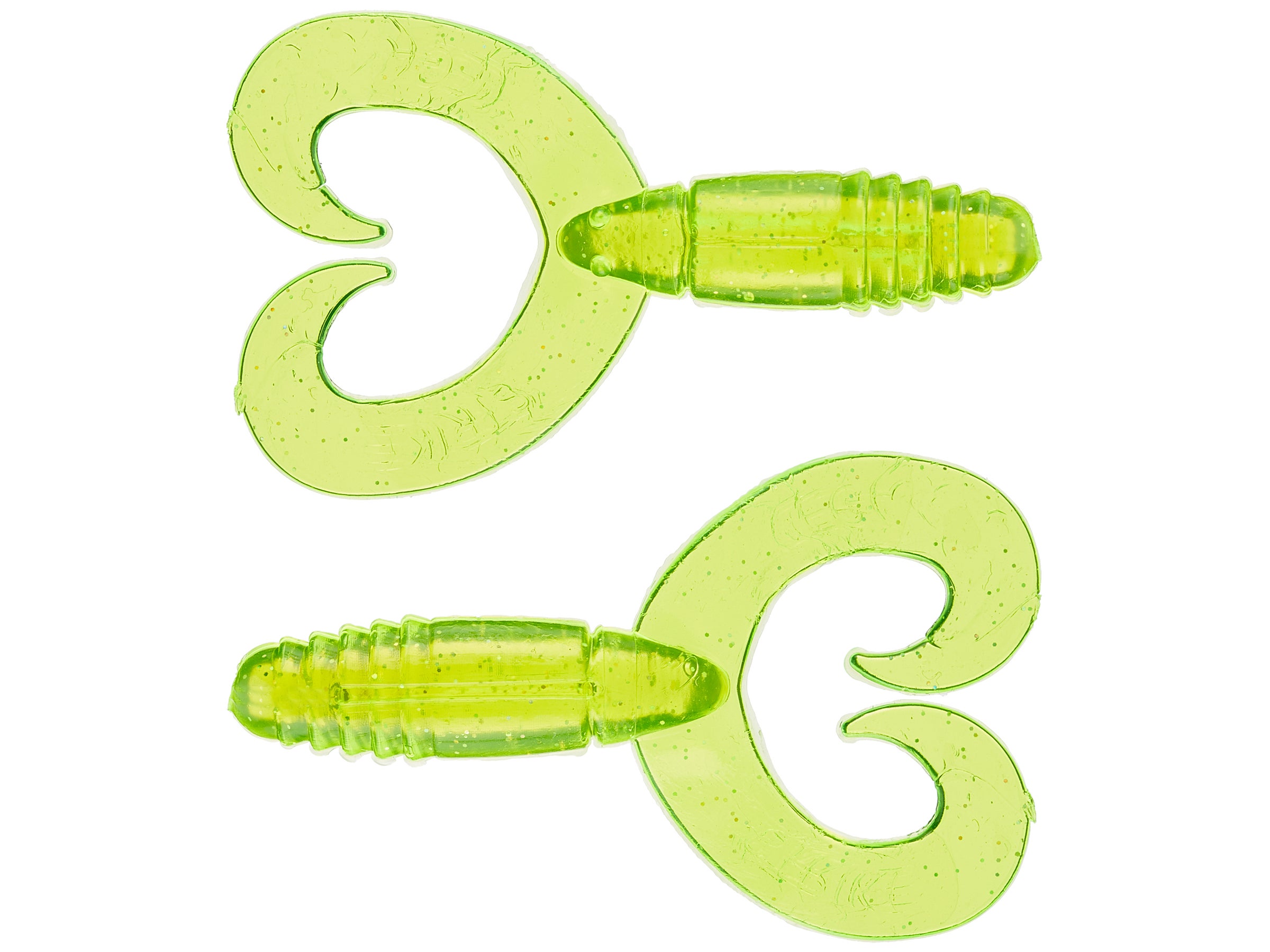 The Megastrike Twin Tail Grub is one of the most versatile soft plastics available. A great bait for a variety of presentations, the Megastrike Twin Tail Grub works year around across the Country. It can be fished by itself with a light weight, giving it a slow fall with a ton of enticing action, and you can also fish it weightless as a topwater for explosive bites around lillies and other cover. It's main use though is as a trailer bait. Putting this lure on the back of jig adds a tremendous amount of action fish can't help but notice. One the bottom, both of the tails stand straight up, givint the appearance of a crawfish standing up in a defensive position. Available in a range of colors, the Megastrike Twin Tail Grub is also infused with Megastrike Fish Attractant for added fish attraction.
8 Colors
More From Megastrike Soft Plastics
Customer Reviews
No customer reviews have been added yet! Be the first to write something about this product.