Molix SS Super Squeaky Buzzbait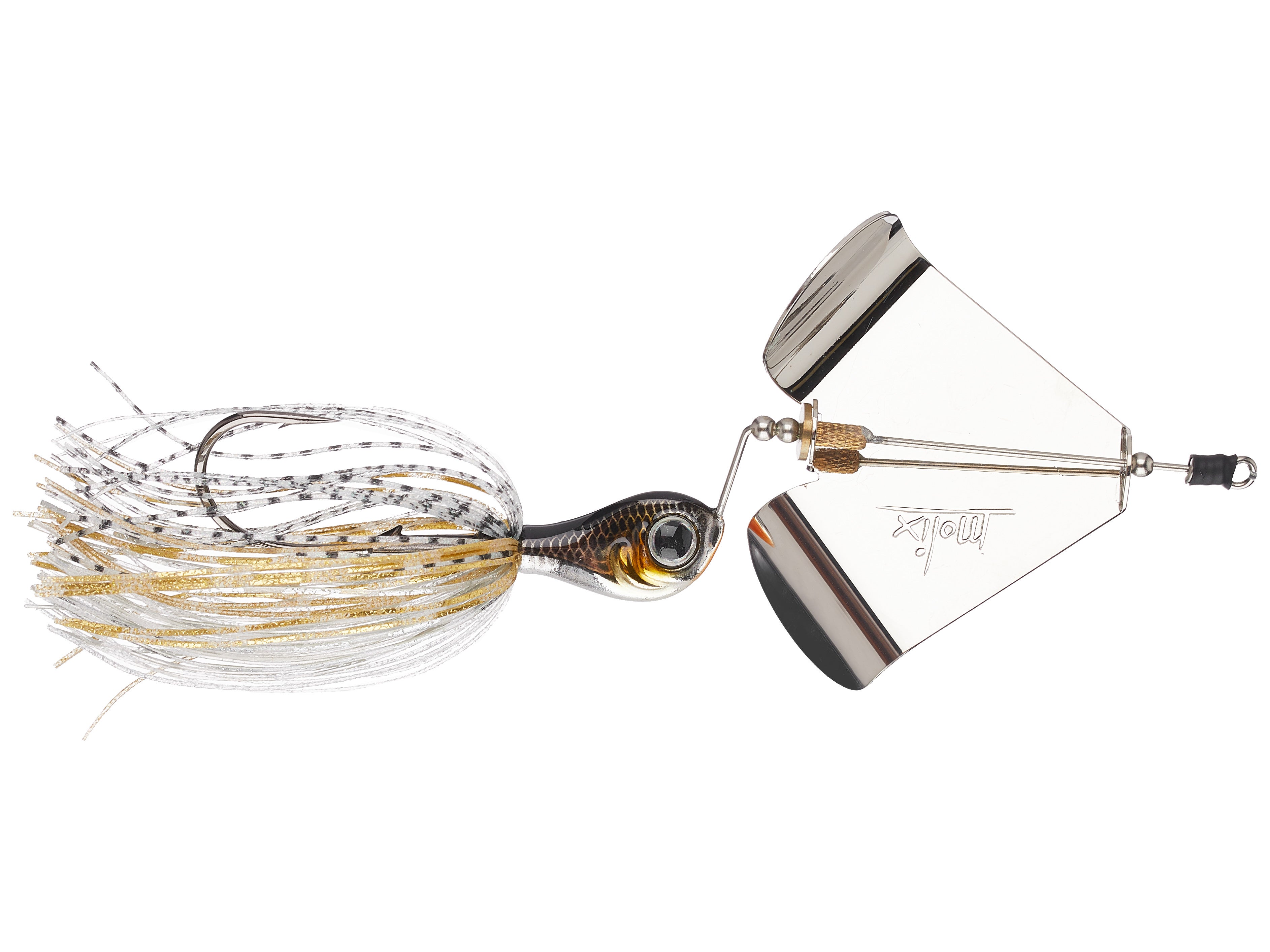 Conceptualized by the 2006 Bassmaster Angler Of the Year, Michael "Ike" Iaconelli, the Molix SS Super Squeaky Buzzbait offers a custom design that is in a league-of-its-own when it comes to raw attraction. As implied by the name, the Molix SS Super Squeaky Buzzbait features a XXL buzzblade that creates a distinct tonal footprint as it spins around a grained brass rivet. Another added benefit of the oversized buzzblade is the increased lift, which allows the Molix SS Super Squeaky Buzzbait to remain on the surface with a super slow retrieve.

Featuring a super sharp hook and double barb baitkeeper, the Molix SS Super Squeaky Buzzbait delivers maximum hooking potential and keeps your soft plastic trailers firmly in place. Offering an abundance of flash, splash, and audible arousal from the moment it hits the water, the Molix SS Super Squeaky Buzzbait calls bass to the surface and forces them to strike out of sheer curiosity and agitation.
5 Colors
More From Molix Buzzbaits
Customer Reviews
Comments: I had high hopes for this buzz bait. I absolutely love some of Molix's other products, but this Super Squeaky Buzzbait just fails in one major aspect, line twist. Tons of line twist regardless of retrieve speed. Sounds cool, looks cool, and I really like the idea of the free swinging hook to remove leverage, but the line twist issue is too hard to overlook. I tried bending the wire a little more to have the weighted head sit lower in the water, but that didn't even help.
From: Matt: Spokane, WA 11/12/14

Comments: Bought two Molix SS Super Squeaky Buzzbaits. I must say I hate them. My first time on the lake with them they "rode" in water terribly. They both leaned to one side or the other or constantly rolled over and over. After about 30 casts, my line was so twisted I had to cut the buzzbait off and let my line untangle. After much frustration, I tried making slight adjustments by bending the wire and the the blade but it made no difference. If that wasn't bad enough, the bait has a "not so squeaky" squeak. These buzzbaits are no louder than anything I already have. I'm sure with more use and a break-in period, the bait would get louder but you would think an $11.99 bait called "super squeaky" would be loud right out of the package. I was really disappointed in these.
From: Casey: Monroe, NC 10/8/14

Comments: I was testing this lure out on a local trout lake when i first got it just to see how it swam. Absolutely awesome action for such a small bait. Lots of planters were chasing it all the way back to the bank with no takers. A German Brown finally decided to smack it before the day was over. Definitely beats soaking power bait with the kids!
From: Kevin: Sierra, CA 9/18/14

Comments: Really cool bait! Components are all quality, a bigger blade than the original. looks and sounds great in the water!
From: Gman: USA 9/11/14