Mustad Fastach Football Weight - $5.99
Designed with a convenient fastach connection, the Mustad Fastach Football Weights provides anglers with a more efficient way to explore rocky terrain. Molded right into the head, the fastach connector allows anglers to slide hooks on-and-off with the simple twist of the wrist, so there's no need to re-tie when you want to change baits or hook size.

Once attached, the Mustad Fastach Football Weight provides the bait with a freedom of movement that can't be achieved with ordinary fixed jig designs. Additionally, the un-fixed connection reduces the possibility of a bass using the jig as leverage to spit the hook. Complete with a super-durable finish, the Mustad Fastach Football Weight offers an inventive new way to fish your favorite baits.
Comments: Best design for a swinging jig heads, it allows any hook R=bend hook to be used. Ding your hook on another brand and you cant change the hook. Used one all day yesterday with 10in SK thumper worms great hard finish was very impressed how well they held up
From: Tim: Davenport, IA 8/30/14

Comments: Great product! Has great action with any soft bait. It's a little tricky to get the hook on the head the first time, but it gets easier with practice.
From: Austin: FL 7/17/14

***Note: If you have questions about this product or need assistance with an order please email your questions to info@tacklewarehouse.com
View Large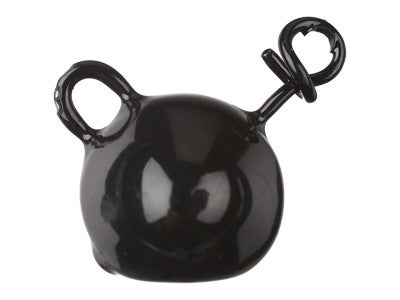 Place Your Order
More Mustad Miscellaneous