Mustad KVD Grip Pin Soft Plastic Hook 5pk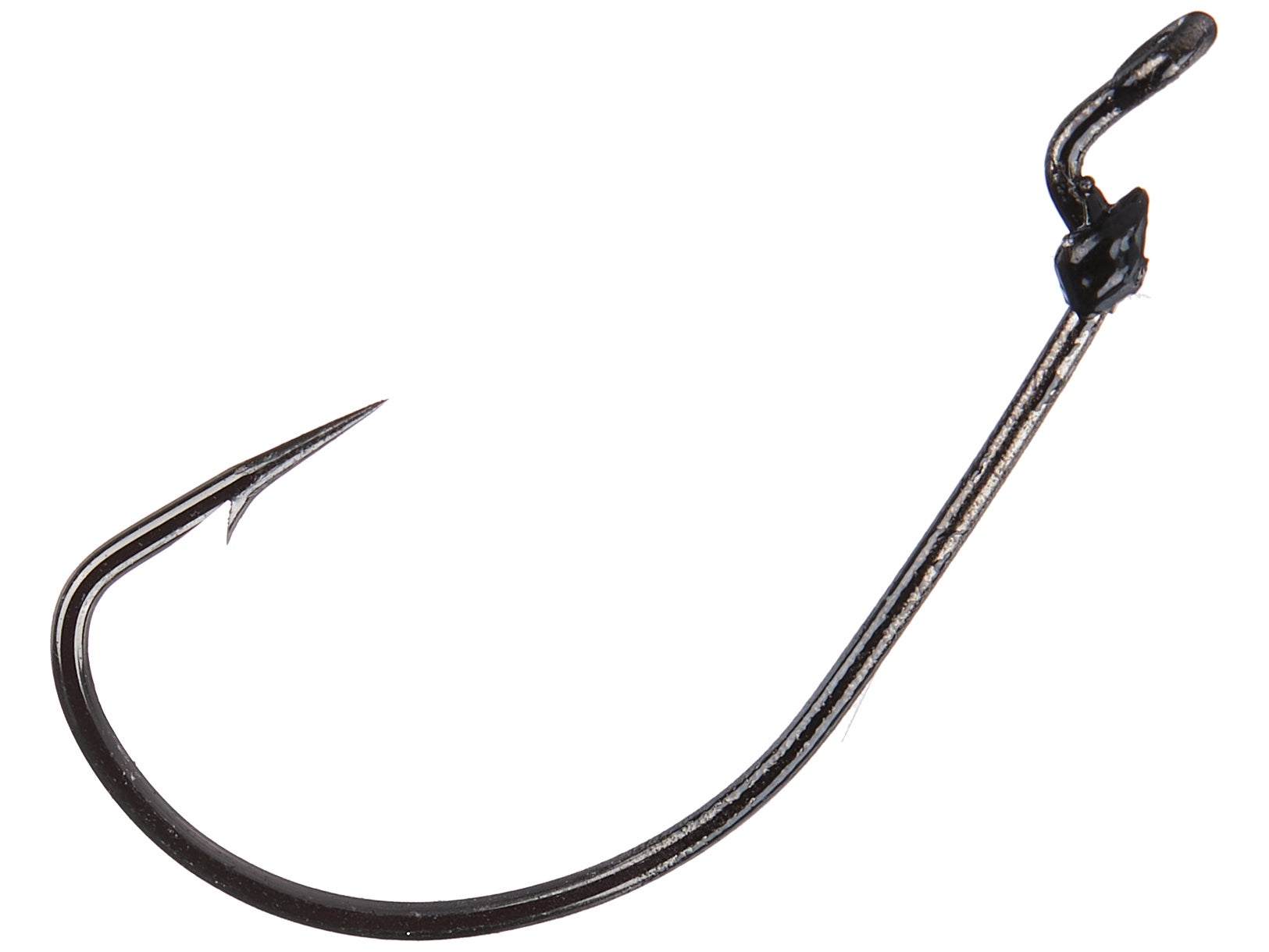 MSRP: $5.99 - $6.99
Developed by legendary professional bass angler, Kevin VanDam, the Mustad KVD Grip Pin Soft Plastic Hook features Mustad's Big Mouth Tube hook design with a new plastic keeper molded around the hook shank to firmly secure your soft plastic baits. The integrated pin rigs easily, doesn't tear plastic, and securely anchors baits to the hook, while Mustad's Big Mouth design provides for a perfect Tex-posed presentation and a precise point-to-eye angle that facilitates rock solid hooksets. Available in several sizes, the versatile "no slip/no slide" design of the Mustad KVD Grip Pin Soft Plastic Hook offers a superior presentation for a wide range of soft plastic baits - from big creatures baits to jerk baits.
5 per pack
Place Your Order
More From Mustad Worm Hooks
Customer Reviews
Comments: hese are the best EWG grip pin hooks out there. I've used the metal pinned hooks and the shrink wrapped keeper hooks. These don't shred the bait when you put one on and I've had no problems with the keeper getting caught on brush/wood, and I fish ALOt of wood cover!
From: Stone: Charlotte, NC 5/30/15

Comments: These hooks are the deal. If you're flipping anything whether its brush, rocks, whatever you name it you need these hooks. I tried Trokars and in my opinion these are better. Your lure WILL last longer for you and its gonna stay on that hook till you take it off. Won't use another brand again
From: Stephen: TN 4/6/15

Comments: Fish Z-man baits on this hook and it will save you big bucks and catch you lots of fish. The elaztech material is slippery, and this is the only hook that really holds on to it. Thank you Mustad!!
From: Papa: ID 6/16/14

Comments: love these hooks need to make them in 1/0

From: Dave: Columbia MD

Comments: Agree the old style welded grip pin got caught on weeds but the new design is awesome. pretty much all I use now for pitching and flipping

From: Tom
Comments: Best bait keeper on a flipping hook.

From: Alex: FL

Comments: I have four packs of these hooks and I think they are great. Super sharp hook point and the grip pin makes your plastics last another 1 to 2 fish. Haven't had any issues with the grip pin snagging in heavy cover. Overall, I think this hook is a must have for anybody that throws a lot of soft plastics.

From: Kyle: MI

Comments: I use mine with larger tubes... To address the problem of the pin catching on weeds etc, I took needle-nose pliers & bent the pin inward several degrees. Problem solved & no damage to the hook. Now when the tube is T-rigged the pin curls in tight to the plastic & no snags.....

From: Mark: Gardner, KS

Comments: Grip pin gets snagged on wood and brush. I wouldn't recommend using it around heavy cover.

From: Seth: Louisiana