Mustad Ultra Lock EWG Worm Hook Black 5pk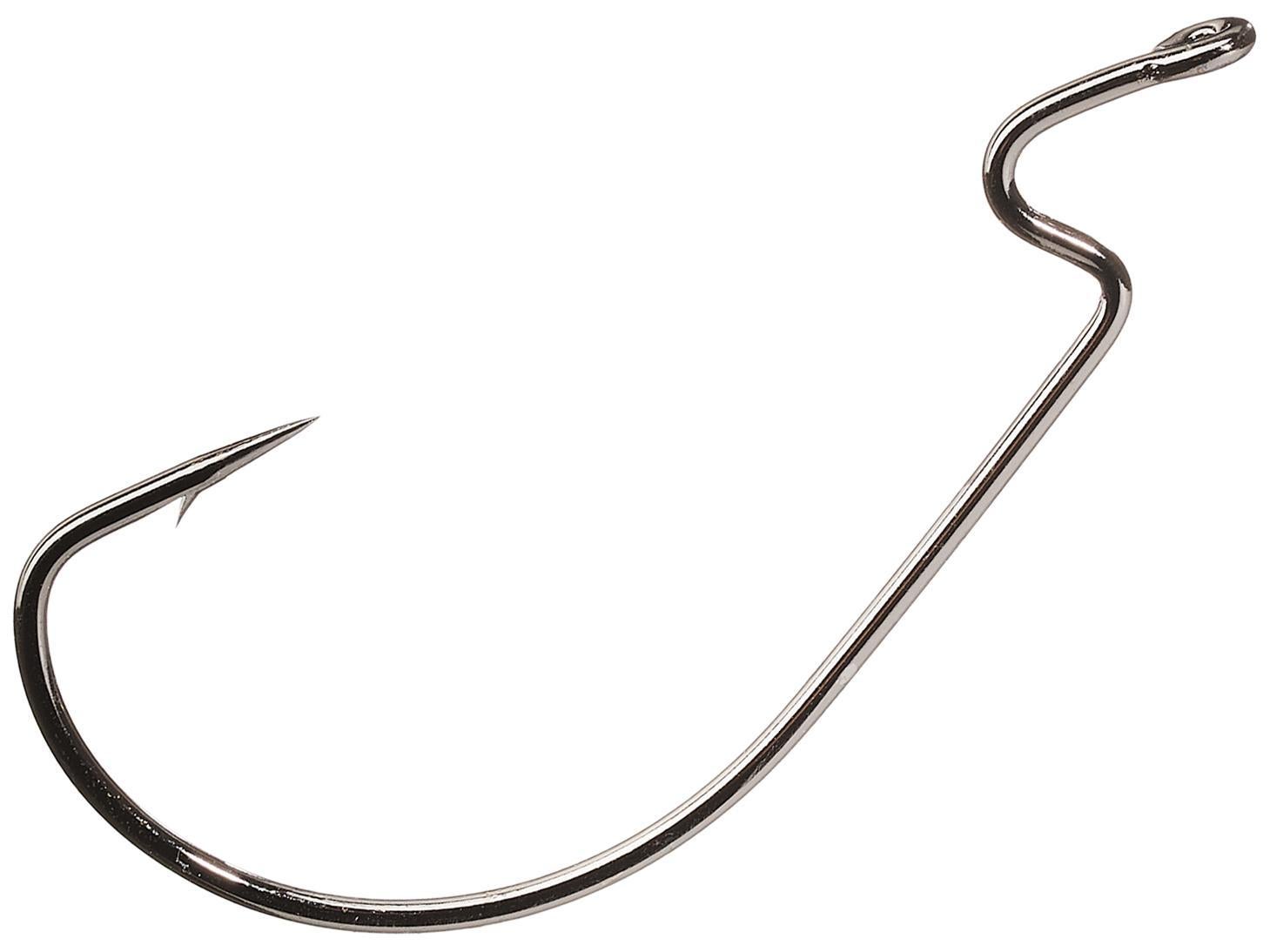 The Mustad Ultra Point represents the culmination of over a century of hook making experience by one of the world's oldest hook manufacturers. The Ultra Point incorporates the three-stage Opti-Angle™ sharpening technology which creates a true needle point that is stronger and resists bending better than conventional points while still providing a sticky-sharp hook. Mustad uses premium high-carbon steel that has been specially Nor-Tempered™ to increase strength as much as 30% over conventional tempering methods while still avoiding brittleness. The black nickel finish resists corrosion and helps keep your hook needle sharp, fish after fish.
Mustad Ultra Lock Extra Wide Gap hooks are the right tool when you're using thick plastic baits since the body of the bait can be pressed down farther, exposing more of the hook point for a deep, solid hookset. The Mustad Ultra Lock hooks feature a more pronounced bend in the offset portion of the shank than most other EWG hooks so you can be sure your soft plastic will stay up on the hook where you want it. The point of the Ultra Lock Hook is directly in line with the eye which means that 100% of the force you apply on the hookset goes directly into the point.
5 Ultra Lock Hooks per Pack
Place Your Order
More From Mustad Worm Hooks
Customer Reviews
Comments: I usaully use Gamas but bought some of these when Mustad had the "Hook-a-Million" promo going on. Very disappointed. They are extremely sharp but my hook up ratios were terrible. Mustad needs to do some redesigning on these. The hook point itself is too in-line with the line tie. Goihng back to Gamas.

From: Cory: Uppermidwest