Omega Flippin' Jigs 1/2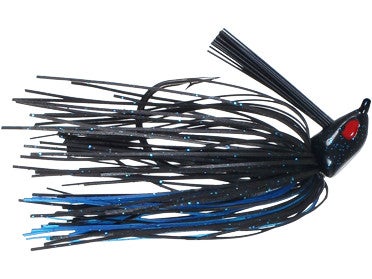 The 1/2oz. Omega Flippin' Jig was designed to be fished through heavy cover. It has the same fish catching abilities as the Omega Jig, however it is adorned with a full skirt and a 5/0 Mustad Ultra Point Flipping Hook. When Big fish get buried in heavy cover go in after them with the Omega Flippin' Jig!
Omega Flippin' Jig Features:
1) Created at Lake of the Ozarks in Missouri
2) Excells in heavy cover
3) Flat Face Design to easily skip under dock, brush and other cover
4) Flat Face Design allows Jig to stand up at a 45 degree angle (imitates defensive position of crawfish)
5) 60 degree Flat Eye Hook results in high percentage hook ups
6) Full Skirt made with Rattle Band to accept Two Omega Rattles
7) Oversized Skirt collar and Trailer Keeper (keeps skirt and trailer in place)
8) 5/0 Mustad Ultra Point Flippin Hook (black nickel)
4 Colors
More From Omega Jigs
Customer Reviews
No customer reviews have been added yet! Be the first to write something about this product.