Outkast Money Jig 4pk - $3.99 to $4.29
When fishing pressure and cold fronts create tough conditions, downsizing and slowing down your presentation are often the keys to success. The Outkast Money Jig features a unique head design and double barb baitkeeper, holding your soft plastics securely in place. Backed with a premium Gamakatsu round bend jig hook, available in #1, 3/0 and 4/0 sizes, securing any bass that bites. Rig with an Outkast Spider Grub for an unbeatable go-to bait when the bite is tough. Great for bass, walleyes and panfish! The Money Jig is available in two colors to match your soft plastic trailer needs. For darter head-style fishing, these premium heads from OutKast are just the thing for super light finesse techniques.
(4/0 is perfect for fishing tubes and spider grubs).
Comments: Absolutely killer jig! The double barb keeper holds the plastics on there like no other. The gamakatsu hook is super strong and sharp.

From: Ethan: KS

***Note: If you have questions about this product or need assistance with an order please email your questions to info@tacklewarehouse.com
Color:
1/16
Blade Style & Color:
Black
View Large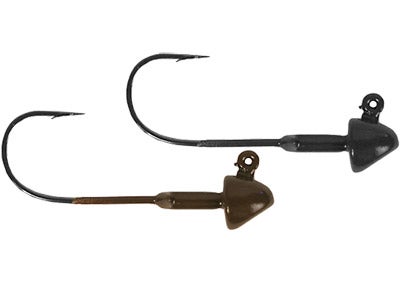 Place Your Order
More Outkast Jig Head