Owner Phantom Weighted Tube Hooks 4pk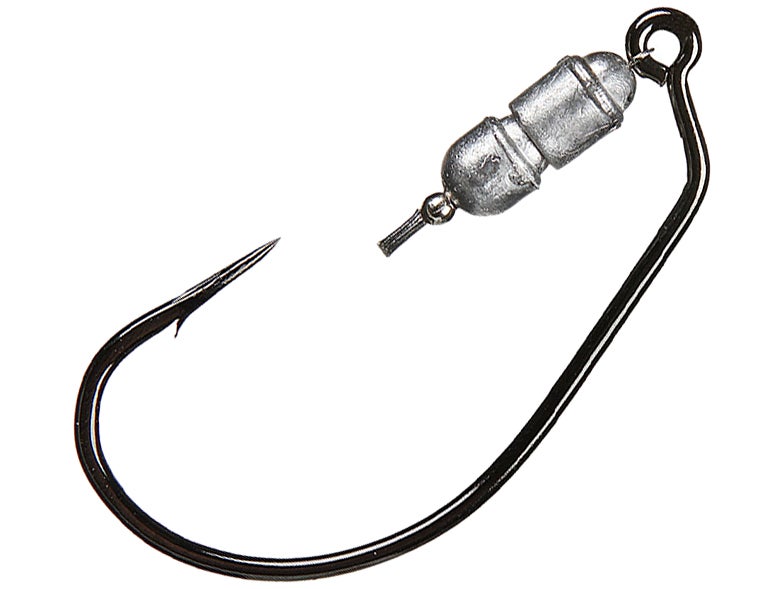 The Owner Weighted Tube Hook is one of the best innovations we have seen come along in hooks in quite a while. This hook and weight combo works with any tube bait to make a clean, simple bait that will be easy to rig and simple to fish. When rigged properly the weight will be inside the top of the tube and the hook will curve around outside to hook into the bottom of the bait. The 26 degree bend Owner Cutting Point Hook offers an extra wide gap so you can use these hooks on any bait, no matter how thick they are. The Owner Weighted Tube Hook works perfectly with Craw Tube to make a bait without an exposed weight and with the hook almost invisible. Use them on the big Reaction Innovations or Nichols Tube Baits for flipping or on smaller tubes for shad imitations. People who have bought the Owner Tube Hooks once usually come back and buy them again: because they work.
4 Owner Weighted Tube Hooks per Pack
Place Your Order
More From Owner Miscellaneous Hooks
Customer Reviews
Comments: Absolutely perfect. countless bass over the last two evening. Extremely sharp hooks make for great hook sets with minimal effort. I just ordered another 6 s
From: Bryan: Prescott Valley, AZ 7/9/16

Comments: These are truly the most innovative tube hooks you will ever purchase & when you fish them you wont go back. The materials are second to none and the hooksets are rock solid every time. You need to try this system if you fish smallmouth. Owner is the best in my opinion and I have tried them all. Baiting this hook is clean and simple with minimal damage to your tubebait. Worth every dime...
From: Rich: Groveland, MA 6/29/15

Comments: Great hook. You need to sell the 5/0 models. Much better hook set.

From: Mike