Owner Treble Hook Safety Caps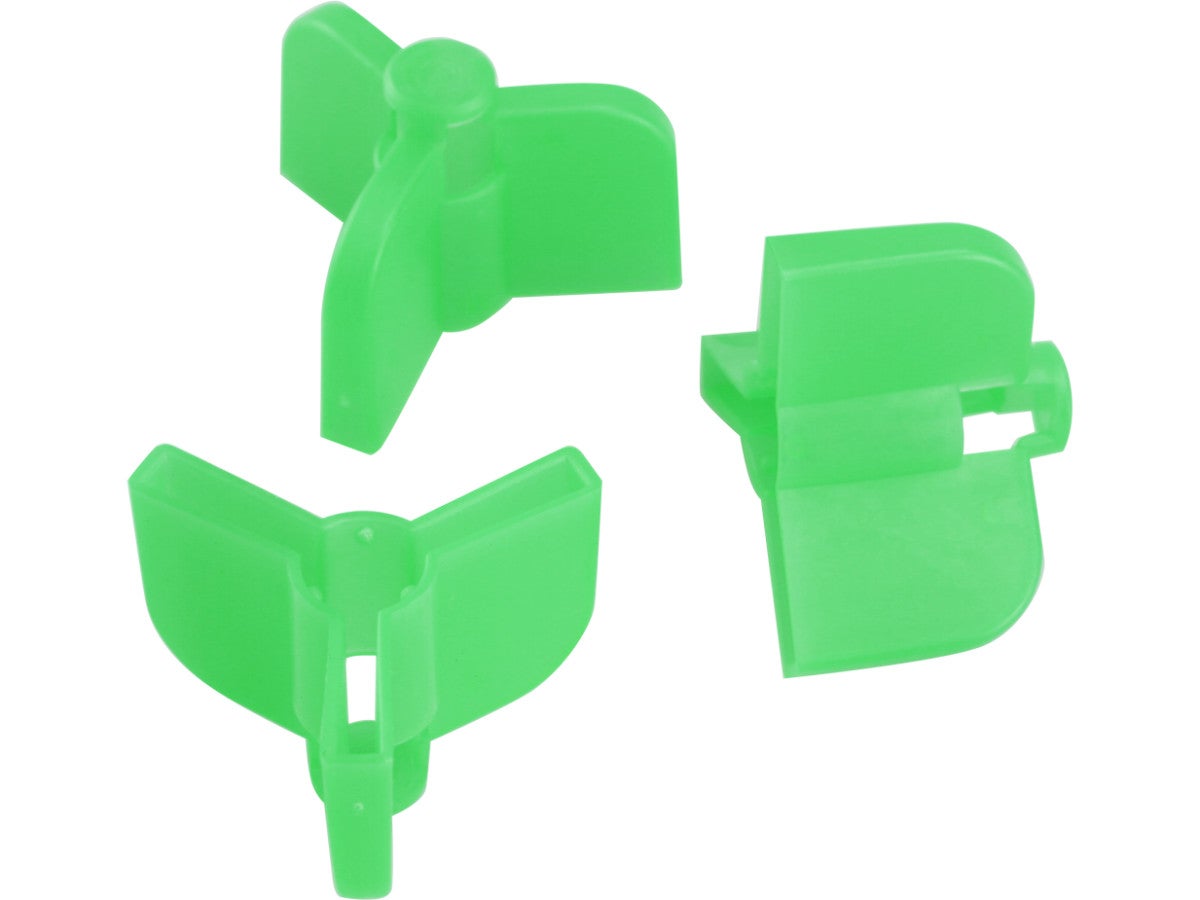 Protective plastic covers for treble hooks, the Owner Treble Hook Safety Caps have a patented "easy grip" feature for quick on and off. Available in multiple sizes designated by different colors, the Safety Caps' hollow design also helps hook points stay sharp and dry.
Owner Treble
Safety Caps
Color
Hook Sizes
Quantity
X-Small
Orange
#12, #10, #8
14
Small
Green
#8, #6, #4
13
Medium
Purple
#4, #2, #1
12
Large
Yellow
#1, #1/0, #2/0
11
X-Large
Blue
#1, #1/0, #2/0, #3/0
16
5 Colors
More From Owner Terminal Tackle
Customer Reviews
Comments: Just what I needed, I can have lures in the box without worrying about damaging the design. Will definitely keep some in stock.
From: MidWestPikeChasinMonstaL: IL 1/19/17
Comments: awsome investment keeps my lures tangle free and scratch free i can also fit alot more lures into one tackle box

From: Jake: PA

Comments: A great product for organization and hassle free storage on your tackle. Now my treble hooks dont get stuck together. Easy to put on and take off, stay on the hooks well and keep me sane when im out on the water. The large ones are almost too big for most crankbait hooks so i recommend to get the medium and smalls mainly. Great produt!

From: Kyle: Hutchinson, KS

Comments: These hook guards are WAY better than the generic style you can find at other retailers. Owner hit the mark when they added the small circular grip thing on the bottom of the caps. It makes grabbing and removing the hook guards a simple, one handed procedure. No fear of driving a treble into the finge when removing hook guards. I got rid of all of my old style ones to buy more of these. Way to go Owner!

From: D: Missouri

Comments: Couldn't imagine being without this stuff. Keeps hooks sharp, dry, and lures and equipment from getting scratched.

From: Brian: San Francisco, CA