Owner Twistlock Flippin' Hook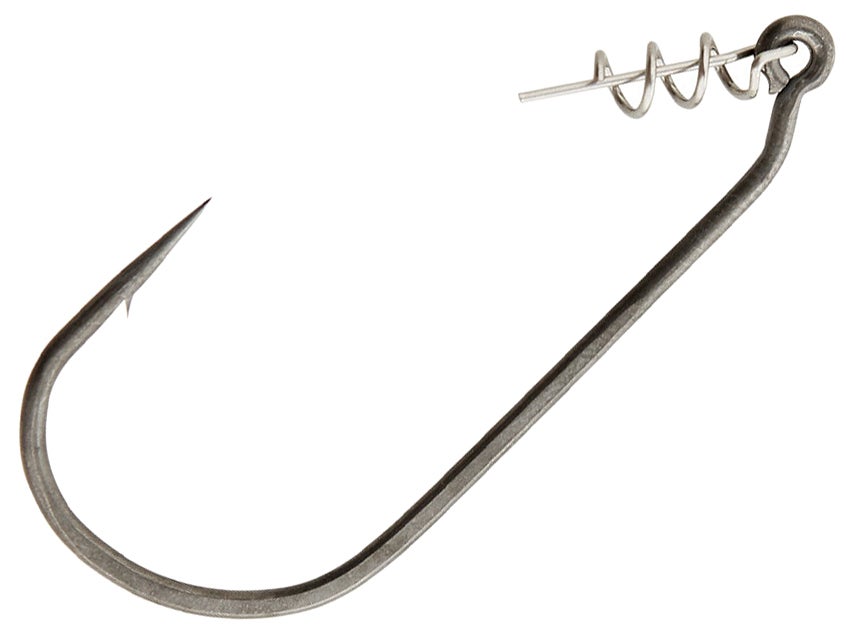 The Owner Twistlock Flipping Hook features a specially angled line eye and patent-pending CPS (Centering Pin Spring), allowing you to rig your baits quickly and perfectly straight every time. The CPS holding power is also second to none, so you don't have to constantly adjust or replace your bait. Constructed from Owner's new Zo Wire, the Owner Twist Lock Flipping Hook is significantly stronger than traditional high carbon steel wire hooks, and their diameter is also actually smaller, which combined with Owner's new Silky Gray frictionless finish, delivers much quicker penetration.
3/0 - 5 per pack
4/0, 5/0 - 4 per pack
Place Your Order
More From Owner Worm Hooks
Customer Reviews
Comments: These are some awesome hooks, I just got back from Okeechobee and I used these hooks all week long and they saved me a lot of $$$ because they kept the baits from getting pulled down the hook and getting tore up. I was able to use the same soft plastic bait longer than normal even though I was flipping some heavy cover. Great Product by Owner!!
From: Jason: Pennington Gap, VA 1/24/15

Comments: Another great product from Owner... great keeper, super sharp, good size, and super strong. you can't break these hooks,, trust me. When you poke them in heavy cover with these hooks and with 85 lb. braid she is coming out and its game over... You just can't go wrong with anything that says Owner on it...

From: Mike: Simsbury, CT

Comments: love these hooks got em in the 3 ought but just remember that the 3 ought is kinda small.

From: Barrett
Comments: The only possible thing that could ever make this hook better is to make it in a red (bleeding bait) colour. Still will never buy another flipping hook, amazing quality, sharpness, and durability. I couldn't bend this if i wanted to.

Comments: Awesome hook, save the stress of re-rigging and save plastics,save time! Man they are sharp too! I have been bit a time or two. The hook up ratio is great!!

From: John: Kalispell, MT

Comments: Best hook on market,i've used the same 5/0 for three months now and still going strong.The spring hold Senkos or frogs great.

From: Tony
Comments: I got these hooks in 4/0 and 5/0. I rigged up the 4/0 with a zoom super vibe craw. I hadn't thought about it but I normally like to snell my flipping hooks. With this hook and its eye orientation I couldn't. I was disappointed with this in theory until I went out had 9 bites and stuck every one with no tearing. Perfect penetration every time. I used san diego jam knot in case anyone is curious (GREAT KNOT for Braid and Flouro). Hook never lost its point,will last multiple fishing trips. Never opened up. Holds bait great. 4/0 is good size for most flipping baits. Will buy more!

From: Adam: Stouffville, Ontario

Comments: Love this hook! its a nice beefy hook that really drives into the fish. love throwing pegged/bullet weighted hyper worms and creature baits on it. Love it!!

From: Mat: OH

Comments: Awesome hook. It really penentrates through the bait well. It also has great hooking power. I did not loose a fish in 2 days of fishing. Highly recomend it.

From: Tim: St. Robert, MO

Comments: This hook holds the bait awesome. I have stuck some big fish with this hook and had no problems.

From: Plant City, FL