Owner Twistlock Light Hook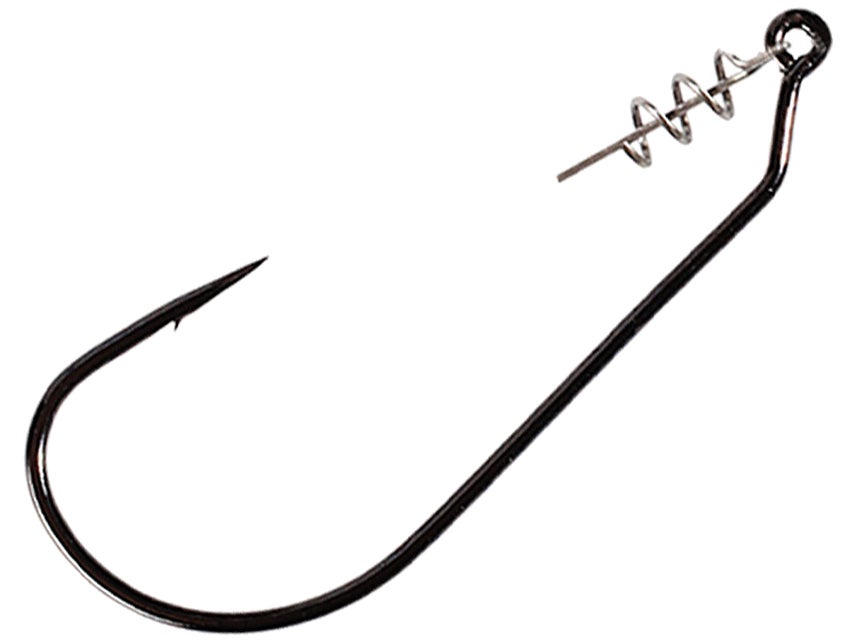 Designed by bass fishing professional and world-famous lure designer, Gary Yamamoto, the Owner TwistLock Light Hook was created for rigging Senko-style baits and other thinner profile soft plastics. A lighter version of Owner's TwistLock Bass Hook, it features a Centering-Pin Spring (CPS) attached to the hook eye, which allows you to firmly secure your soft plastic and rig it perfectly every time. Also equipped with Owner's Super Needle Point construction and X-strong forging, the Owner TwistLock Light Hook dishes out excellent penetration and fish fighting strength. The combination of the 30-degree eye-bend and TwistLock construction provides an ideal presentation, and keeps your rig weedless with less chance of bait slippage. Also featuring an open or full gap for more positive hooksets, the Owner TwistLock Light Hook lives up to Owner's reputation of quality and innovation.
Place Your Order
More From Owner Worm Hooks
More From Owner Miscellaneous Hooks
Customer Reviews
Comments: I got these hooks last week & I've used them solid for about 5 days & I'm already swearing by them & I've said many times to my fishing buddy that I'll stick with owner forever. The reason being that I've stuck a truck load of fish with this hook in the 6/0 varying from a 1/2 lb up to 8 lb and where I would have to change my baits every fish or every other fish I can land 5+ fish on one bait using these hooks. I'm not saying it's not done with other hooks, but I am saying it's done easily with this one. These hooks stick fish, and stay stuck when you put the wood to them, all while saving your bait for the next cast. They will put more fish in the boat, and save you money on plastics. There really isn't a reason not to try these hooks. I definitely recommend!
From: Corey: Tifton, GA 5/12/15

Comments: I used these for the first time last week, with 4" senkos. I think I caught 5 or so fish on one senko without having to turn it around or bite the end off of it to expose intact plastic for rigging. At the end of the day, I put the senko back in the bag. Have you ever experienced such longevity with senkos? You will with this hook. Bar none the best weedless rigging method for the mighty plastic wiggly cigar thingie that we call the senko, and I'm willing to bet I'm going to find a lot of other uses for this line of hooks.
From: Brad: Gate City, VA 8/17/14

Comments: best hook ever made for dock skipping with senkos or pitching them anywhere. These make my senkos last up to 5 fish!

From: Cullen: Ashburn, VA

Comments: Great Hook, work great with Senko style baits, but ir really shines with Super Flukes in 5/0

From: Blake: Gardner, KS