Owner Weighted Twistlock Light 3pk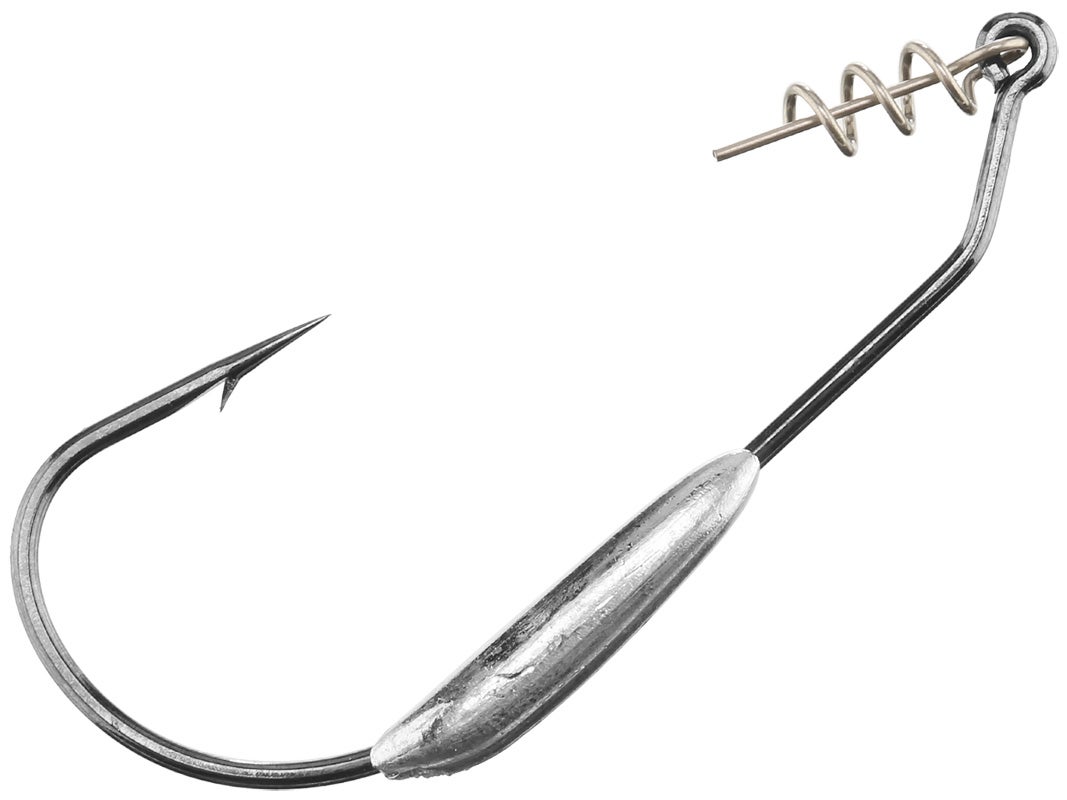 Ideal for fishing Swimming Senkos, swimbaits, flukes and other small-profile soft plastics, the Owner Weighted TwistLock Light Hook not only helps "swim" a rigged bait down into the strike zone, it also helps increase casting distance. The weight is positioned low on the shank to provide a "keel" effect so that baits rigged weedless-style will swim naturally (as opposed to rolling or flipping when weights are inserted inside). Owner's unique Centering-Pin Spring (CPS) allows baits to be "permanently" secured by inserting the center pin and screwing the TwistLock coil spring into the nose of the bait. Also featuring Owner's Super Needle Point construction, X-Strong forging and a 30-degree eye-bend with an open gap, the Owner Weighted TwistLock Light Hook serves up quality hooksets, excellent rigging and maximum fish penetration.
Place Your Order
More From Owner Miscellaneous Hooks
Customer Reviews
Comments: IMHO Owner makes the best hooks. I use these to run Netbait craws like frogs and the fish go crazy. Run it top water then let it fall by lay downs. Gets them every time. I also use them for senkos, super flukes, swim baits, ... Always super sharp and the center pin holds the baits like no other.
From: Matt: Clay, NY 5/12/15

Comments: Excellent weighted hook. Use the 6/0 size on a Zoom Super Fluke. Cast it out and let it sink on a slack line. The Super Fluke tail will shimmy on the fall as if the bait was alive.
From: Don: Dover, NH 3/26/15

Comments: Was using the regular Owner Weighted Twistlocks on Flukes/Paddle tails, but these work much better. The lighter hook is still strong enough, and it penetrates soft plastics easier. I'll still use the regular Weighted Twistlocks for Ribbits and Horny Toads. Great Hook!
From: Kevin: Morgan City, LA 10/15/14

Comments: I use the 6/0 on 5" paddle tail weedless swimbaits and they work great. The Owner brand hooks have never let me down.

From: Trip-Doh: Simpsonville, SC
Comments: Use this with a Zoom Swimmin Super Fluke or trigger x slop hopper and you will be rippin lips something serious.

From: Dustin: Sugar Land, TX

Comments: Great hook. Allows me to keep fishing senkos even in this windy Spring weather. The position of the weight allows for a fall that is similar to a weightless senko with that signature tail wag. Sharp and with a smaller gauge it penetrates really well on the hook set. Wish they weren't so expensive though.

From: Carter
Comments:Man! Great hook, works the best for skinny dippers. It holds the bait on well so you don't have to go through a whole pack a day!