T-H Marine Oxygenator Pro Livewell Flush Mount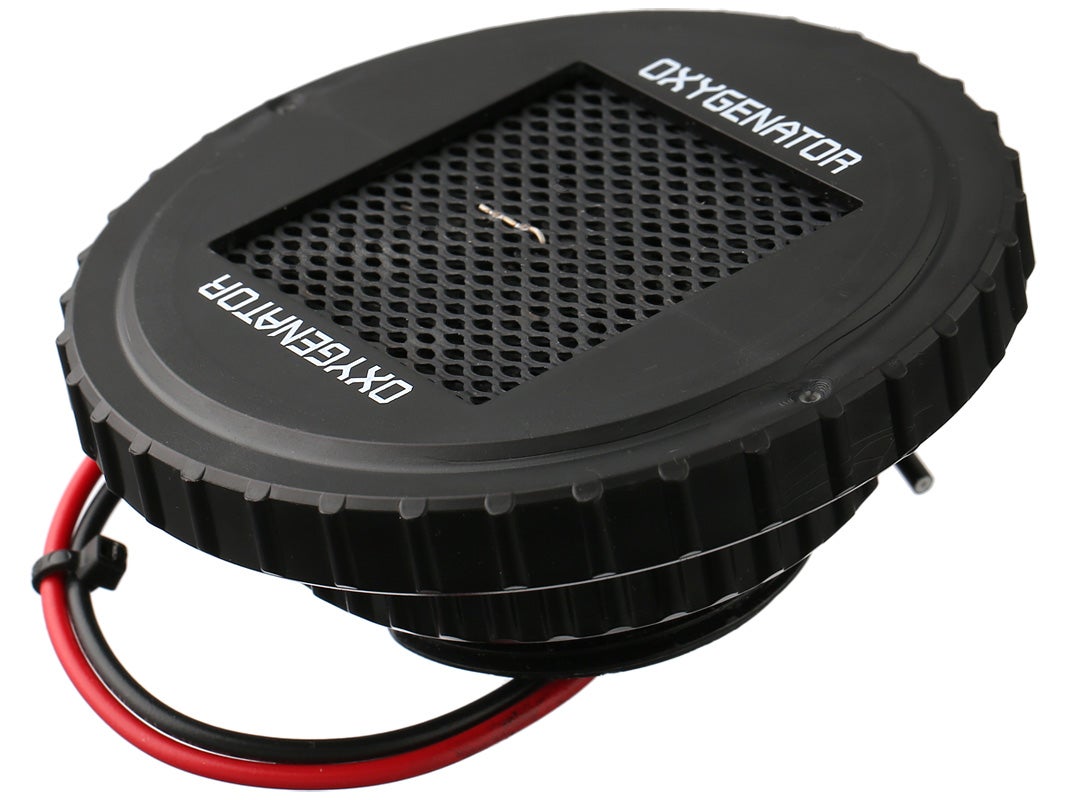 The OXYGENATOR Pro Livewell Flush Mount will retrofit any boat with a livewell from 10 to 20 gallons and operates off the existing boat battery.
The OXYGENATOR by O2 Marine Technologies will keep fish alive because it produces the necessary component for an optimum living environment: Oxygen. Unlike aeration systems that pump ambient air (at 20.9% oxygen) through a diffuser into the water, THE OXYGENATOR uses a patented process to create 100% pure oxygen from the water itself.
- Generates Pure Oxygen... Micro and Nano Bubble Technology
- Totally Silent
- Solid State
- Light Weight & Portable
- Sensor System controlled
- Keeps Bait & Catch stress free
-Easy installation
-12V DC draws less than 1 amp per hour
-3-year Warranty

Please Note: THE OXYGENATOR is designed for FRESH WATER use only. DO NOT use the unit in salt-water applications. Use of salt or additives containing salt MUST BE AVOIDED. Adding pure oxygen to your livewell reduces stress in your fish, so these additives are not typically required. Non-salt containing additives are available commercially. Be sure to check the label before using such products.
More From T-H Marine Livewell Accessories
Customer Reviews
Comments: Awesome product and a must have. This thing will keep fish alive. Also it is very easy to install. All you need is a hole saw and switch. A separate switch is a MUST have!!! the packaging says no separate switch is required but you will reduce the live of the product and it will drain your batteries. GET A SWITCH
From: Lourens: South Africa 6/2/15

Comments: This is no doubt the best product to keep your bass alive and healthy! No need to install/use a noisy, power consuming recirc pump system. Install was quick & easy! It will keep a livewell full of bass alive for hours!
From: BayouBeau: Bastrop, LA 5/26/15

Comments: Awesome product, install was fairly easy. Took us a little longer to install than what I thought, but works really well. One warning, if you hook it to your cranking battery, disconnect them before storing your boat. I know this sounds like one of those no duh kinda things but trust me.
From: Daniel: Knoxville, TN 4/22/14
Comments: A must have in your boat product, even without the recirculator on, will keep fish alive and healthy. Easy self install

From: Devin: Phoenix, AZ