PH Custom Lures Huntin P Squarebill Crankbait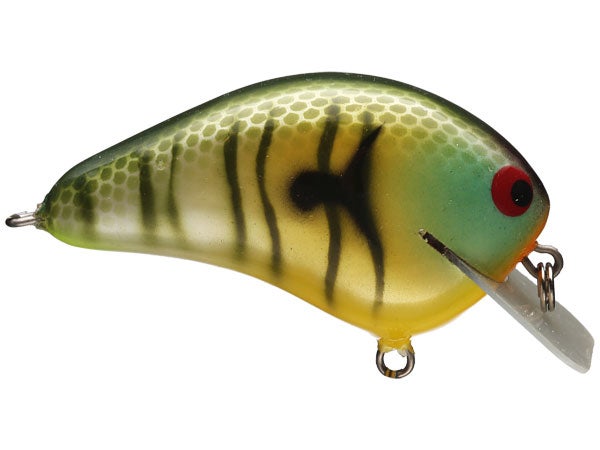 The PH Custom Lures Huntin' P Squarebill is one of PH Custom Lures' most popular offering, and for good reason too. Designed with a fat balsa wood body, the PH Custom Lures Huntin P Squarebill comes hand-tuned to deliver a hard-hunting wobble that bass find absolutely irresistible.
Incredibly detailed from end-to-end, the PH Custom Lures Huntin' P Squarebill features an intricate, hand-painted finish that owner and creator, Phil Hunt, has spent years perfecting. Well-known among top FLW & Bassmasters Elite Series anglers, the PH Custom Lures Huntin P Squarebill delivers tournament-grade performance that is proven to cash checks.
| | | | |
| --- | --- | --- | --- |
| PH Custom Lures | Length | Weight | Depth |
| Huntin' P Squarebill | 2-1/4" | 1/2oz | 3-4ft |
12 Colors
More From PH Custom Lures Crankbaits
Customer Reviews
Comments: Wow! I have used many Balsa products throughout me fishing career, But I finally found some that hunt like no others. The custom colors are Sweet. They are worth the price!
From: MMills: 7/19/16

Comments: By far the best square bill on the market! This guy comes through cover & brings out the big fish. Very durable bait. Ph Custom Lures hit a home run with this one!
From: Mike: Lumberton, TX 7/18/16

Comments: I have been using PH custom square bills for a couple of years & the HUNTIN P has become my go to crank bait for shallow water fishing it goes threw wood & stumps like no other crank bait I have ever used, I recently won the bass nation northern championship and the HUNTIN P played a big part in that I was able to fish behind other anglers & still catch the winning fish, as a tournament angler I am always looking for something to give me an edge over other anglers and the HUNTIN P gives me that.
From: Gary: Green Bay, WI 10/29/15
Comments: All I have to say is WOW! Comes through the cover with easy. I tried to get this bait hung and couldn't.
From: Bill: WI 8/31/15

Comments: These are the best running squarebills hands down. Great hunting action, good depth & the paint and colors take care of any situation I need them to!!!
From: Billy: MO 5/17/15

Comments: This is the best square bill crankbait on the market. It comes through cover good and runs as described out of the box. It will catch fish that no other bait will
From: Jarred: Mobile, AL 4/10/15

Comments: This is by far the best square bill crankbait that I have ever thrown. It runs just as described out of the box and will catch fish that no other baits will. Great company with excellent customer service.
From: Jarred: Mobile, AL 4/9/15

Comments: this is without a doubt, the best square bill I have ever thrown. this bait comes thru the cover unbelievably well & deflects unlike any other. due to this baits buoyancy you can reel it into a stump, log or laydown & if it were to hang, just pop your line & 99% of the time it will float right up, but you had better be paying attention when you do! I have several of these baits & certain ones I have caught well over 100 bass on & for a balsa bait this speaks volumes! if the fish are shallow, you can bet I will have one tied on!
From: Shane: Shelbyville, IN 12/28/14

Comments: Attention to detail makes this bait the finest squire bill on the market today! The hunting action combined with the custom paint jobs really make it a custom bait that will outwork the competition. This bait gives me an edge especially when having to fish highly pressures areas here in Indiana I can go right behind other boats and catch fish in tournaments where ounces are crucial. If your looking for the best square bill to add to your arsenal look no further you have found it right here!
From: Brannon: Greenwood, IN 12/7/14

Comments: These lures work great! They have great lure colors! They are fast, durable, and they can do whatever you want them to do! I have fully switched over to these lures.
From: Garrett: Hendersonville, TN 12/6/14

Comments: The Golden Bream and Money are my two favorite colors. Silent, durable, money winners. If the fish are shallow I have at least one of these tied on every time I go out.
From: Eric: Laurel, IN 12/2/14

Comments: If you're a squarebill fan, look no further. A must have for any angler... Magic!
From: James: Waco, TX 11/28/14