PH Custom Lures Lil Hunter Squarebill Crankbait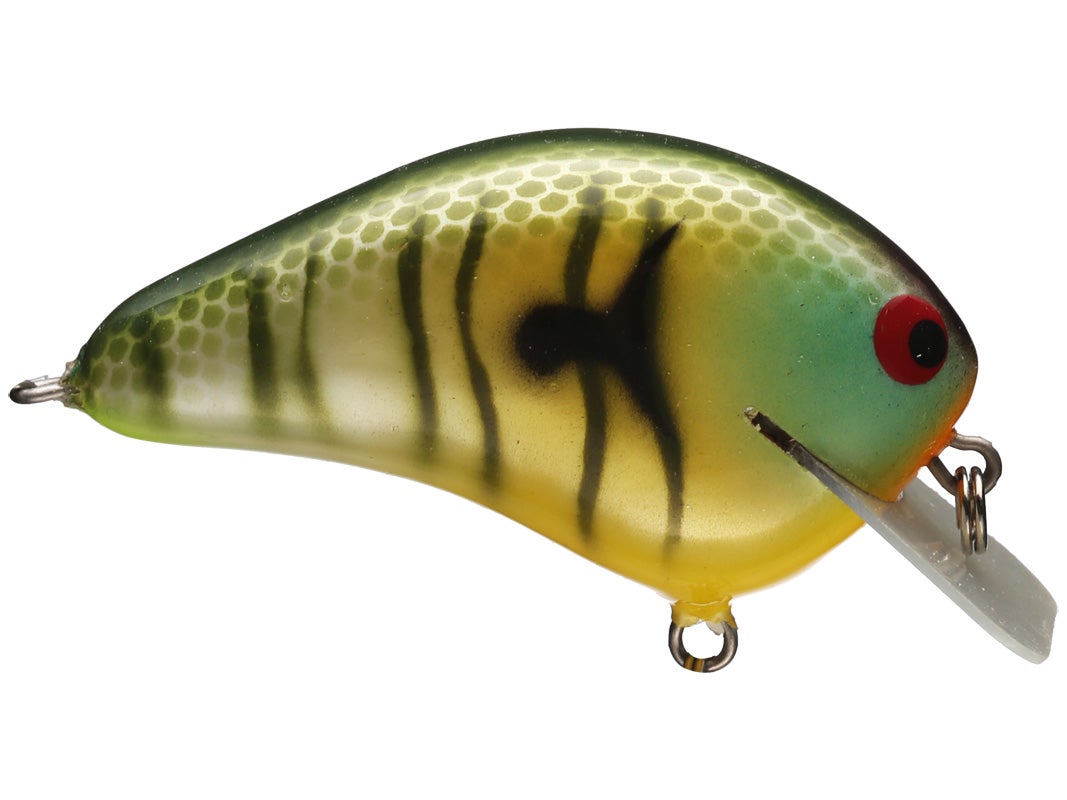 The PH Custom Lures Lil' Hunter Squarebill delivers the same unbeatable balsa wood action as its big brother, the PH Custom Lures Hunter P, but in a scaled down package that light feeding fish are sure to love. Hand-tuned to perfection, the PH Custom Lures Lil' Hunter Squarebill offers a hard-hunting action that excels over shallow flats or just above grass. Available in a number of custom airbrushed colors, the PH Custom Lures Lil' Hunter Squarebill provides tournament-proven performance that you can rely when the bite gets tough.
| | | | |
| --- | --- | --- | --- |
| PH Custom Lures | Length | Weight | Depth |
| Lil' Hunter Squarebill | 2" | 3/8oz | 2-3ft |
12 Colors
More From PH Custom Lures Crankbaits
Customer Reviews
Comments: The lil hunter is the best go to Balsa lBait on the market. It delivers a unique action unparalleled to any other bait of its class.
From: Unknown 2/16/17
Comments: Hands down one of my go to baits around wood. Comes through cover very well.
From: Ryan: Northern Illinois 2/14/17
Comments: This is my favorite squarebill crank, hands down! Comes through cover great and catches fish. Like others have said, they are great for river systems and pressured fish!
From: Red: Louisiana 1/19/17
Comments: The Lil hunter is made for shallow fishing, I fish it all the time in the tributaries of the Ohio River. comes thru the cover great !!!
From: Dan: Morgantown, IN 1/18/17
Comments: If you fish rivers/lakes that are pressured this thing is the deal. Hunts better than any squarebill out there. Fish flat out eat this thing. You get what you pay for, worth every penny.
From: M: Louisville, KY 7/30/16

Comments: They really choke this little crank! Slightly more compact then a 1.5 yet still has a good profile & cast just as well.
From: Trey: Orange, TX 7/21/16

Comments: The attention to detail on these baits is insane. From the hooks to the custom airbrushed paint job, these baits are the best on the market. They continue to pay off for me week in, week out! Thank you Ph Custom Lures for such an amazing product!
From: Mike: TX 7/19/16

Comments: If you are looking for the best crankbait on the market then you better pick this one up hands down amazing! You can't hang this bait up in comes through cover so easily and hunts so well. This one is a must have!
From: Brannon: Greenwood, IN 12/7/14

Comments: Hands down the best little crank bait on the market! Comes through wood easily and fish love it.
From: James: Waco, TX 11/28/14

Comments: As mentioned above this bait is like 4wd. It comes thru cover like no other bait I have tried and does it with a finesse action that triggers pressured fish. Love this bait, top quality hand made balsa is what you are paying for and it shows in performance
From: R Young: KY 10/7/14

Comments: This little crankbait is a "must have" in any river fishermans lure box. I swear this crank has 4wd! Don't be afraid to toss this around and over shallow wood. This is the best little crank i've thrown in a long time.
From: Jimmy: La Crosse, WI 9/9/14

Comments: I have used these for a couple of years now. You can fish them behind other guys and clean up after them. Very buoyant around stumps and rocks. Great paint jobs that are very durable. Phil stands behind his work, buy with confidence here.
From: Eric: Laurel, IN 9/8/14