Pepper Custom Baits Punch Tungsten Jig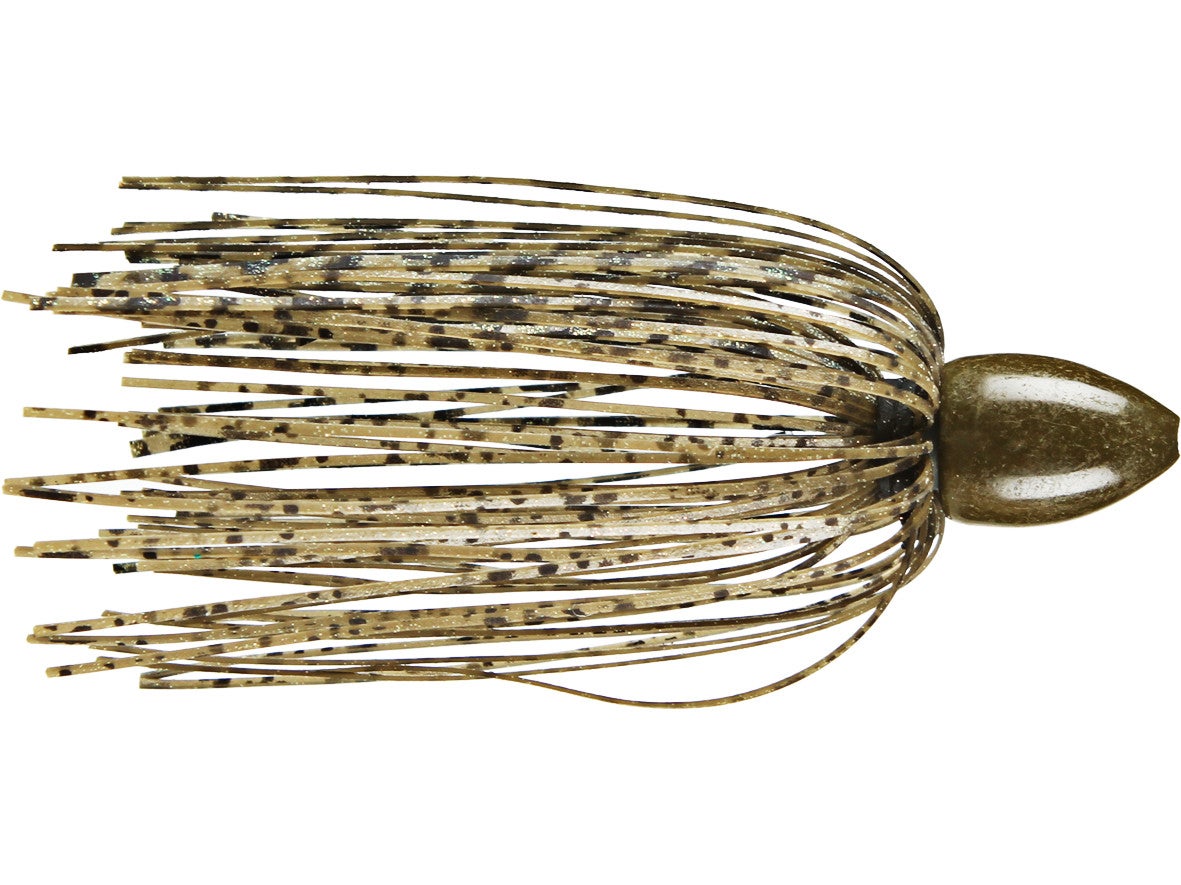 The Pepper Punch Tungsten Jig is a high quality tungsten weight with a built-in skirt keeper. Perfect for penetrating heavy grass and other matted vegetation, the Pepper Punch Tungsten Jig provides anglers with all the benefits of tungsten - increased sensitivity, smaller profile, more compact, etc. Simply thread your fishing line through the Pepper Punch Tungsten Jig, tie on your hook, and rig your favorite soft plastic creature or craw. The Pepper Punch Tungsten Jigs deliver the goods for punching/flipping heavy cover.
3/8oz, 1/2oz - 2 per pack
3/4oz, 1oz, 1-1/4oz - 1 per pack
8 Colors
More From Pepper Jigs
Customer Reviews
Comments: yes, you still need a punch stop to peg the rig to your hook.

Comments: So since the weight looks like it's directly attached to the skirt do you no longer need punch stops? Or weight stops whatever you call them.. Feedback would be appreciated!

From: Aaron
Comments: I absolutely love these beauties. Especially the 1/2 oz and 3/4 oz size for what I like to characterize as light-duty punching. You can get away with a 2.0 Gamakatsu braided line hook and use 25lb test floro-carbon line. Now you can use small 3 inch bait trailers like say a Tiki Grass Craw that when rigged very easily slip through fairly thick hydrilla mats. The setup is subtle and non-intimidating in pressured areas and can get the big bite.

From: L.J.: Sacramento, CA

Comments: A fantastic choice for punch fishing. Skirts are durable and colors are some of the best. I prefer buying my skirts and weights separate simply because of the versatility but if you want a quality set up that is quick, this is it.

From: Scott: Minnesota

Comments: great bait, I used the summer craw with a green pumpkin superhog this past weekend in a open tourney, weighed in 19lbs flippin early summer weedlines. If you flip jigs you gotta try this set up.

From: idredfishin: Norwalk, CT

Comments: Well done pepper. Great punch jig. Well put together and colors are great. Rigged mine with a baby paca craw black and blue and fishied ih medium to heavy cover perfectly. Best bang for your buck!

From: Rider: Alva, FL