Phenix Pro-Series Series Casting Jigs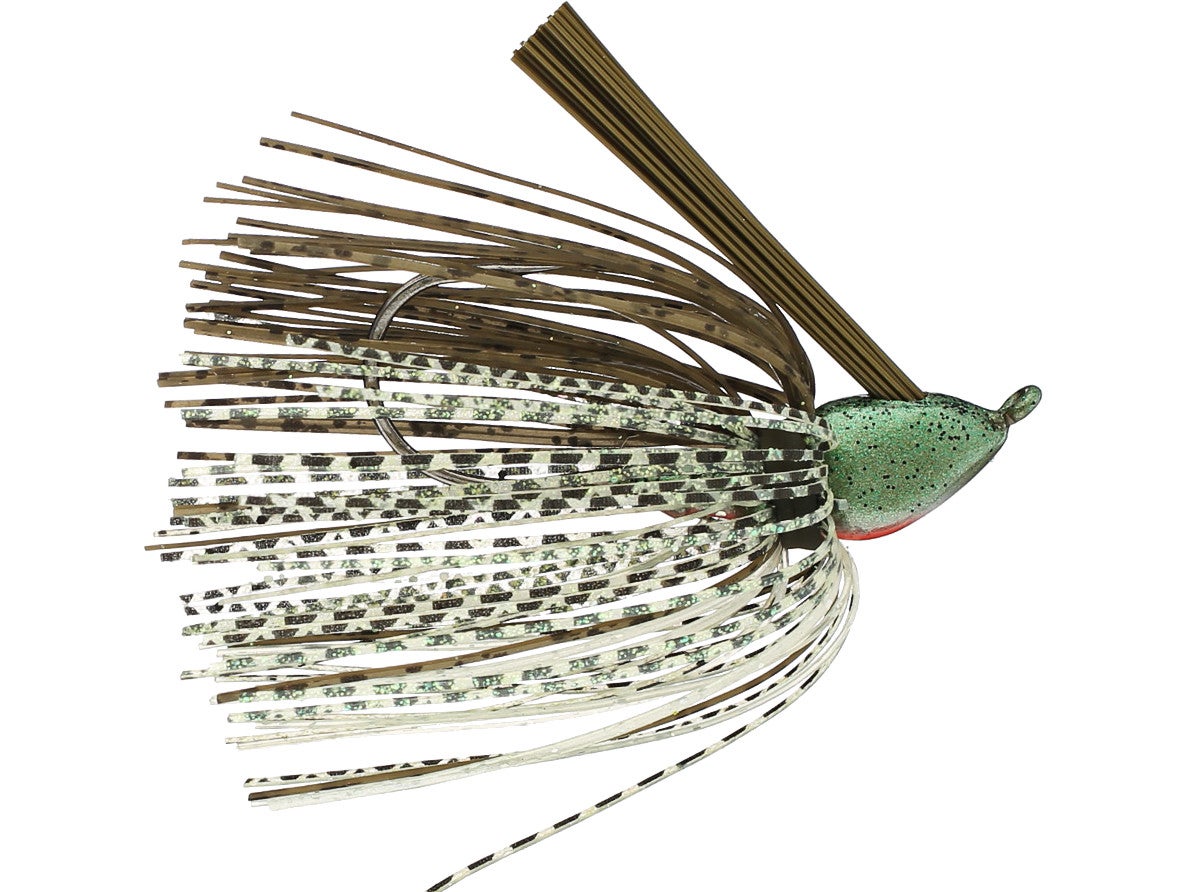 The Phenix Signature Series Casting Jig was designed by FLW professional angler Brent Ehrler for finesse presentations and hunting down bass in open waters. Designed with a slender, chip-resistant head, the Phenix Signature Series Casting jig easily slips through cover with the help of its precisely angled fiber weedguard. Available in a number of tournament proven colors, the Phenix Signature Series Brent Ehrler Casting Jig is also equipped with a super-sharp Gamakatsu medium-wire, round bend hook for a better hook up ratio when casting in open water with lighter line.
"I recommend a medium-heavy action rod with 12-16lb Sunline Flourocarbon line and a Yamamoto Twin Tail Grub. Look for rock or brush near deep water and give this jig a try." - Brent Ehrler, FLW Tour veteran pro and 2006 FLW Tour Champion.
5 Colors
More From Phenix Jigs
Customer Reviews
Comments: These jigs are nasty, very strong hook and it slides through cover very well. 3/8 oz paired with a Zoom super chunk is hard to beat. Big Fish delight is a very good color in both Spring and fall.
From: Ruben: Salem, VA 1/15/17
Comments: These Jigs are incredible, full skirts, strong hook that will hold anything and not bend. Color selection is incredible to imitate anything in your favorite water. Get some of these jigs, pair with your favorite trailer and hold on.
From: Unknown: Louisiana 1/13/17
Comments: I really like this casting jig! This has really been my go to bait for all of 2016. I love how it falls and sits on the bottom. Great hook up ratio and durability. I love the colors and the options. I like to use a soft plastic crawfish or a beaver as a trailer. #PhenixBaits
From: Joe 1/13/17
Comments: These jigs are the best. I used the 1/2 oz with a Phenix Ultimate Vibe Blade to make my own chatter bait and caught a 4.5-lber on my first trip out. Used a flappin hog trailer.
From: Steve: Riverside, CA 6/3/16