Plano Elite 3707 Large Crankbait Organizer - $12.49

The Plano FTO Elite 3707-08 Large Crankbait Organizer secures up to 22 large crankbaits. Hefty latches ensure solid closure, and the Plano FTO Elite 3707-08 Organizer's durable construction and internal spacing keeps your crankbaits secure and free of unnecessary scratches and damage during storage.
Fits in 3700-series Footprint
Dimensions: 14" x 9" x 1-7/8"
View Large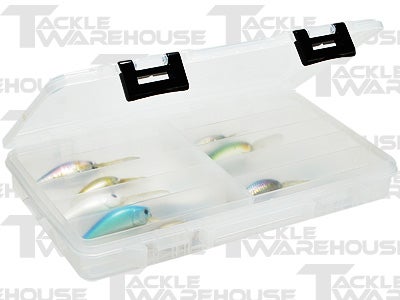 More Plano Elite Organizers, Speedbags & Wallets
Comments: This organizer will only fit 10 large crankbaits (BD8, DD22, DT18 or 6XD), lots of space wasted. I usually like plano elite organizers but this one is not made for large crankbaits.
From: Diego: Mexico 12/9/14

***Note: If you have questions about this product or need assistance with an order please email your questions to info@tacklewarehouse.com