Plano Hydro-Flo StowAway 3700 Utility Boxes - $7.79

Available in the popular 3700-size, Plano's new Hydro-Flo StowAway Utility Box has hundreds of small holes positioned on the top and bottom of the box that allow air to circulate around wet baits, letting them dry naturally. It also helps resist deterioration that can happen inside a sealed box. The Plano Hydro-Flo StowAway 3700 Utility Boxes are sure to find their way into many angler's tackle boxes and bags.
Dimensions: 14"L x 9"W x 2"H
- 4-24 adjustable compartments
View Large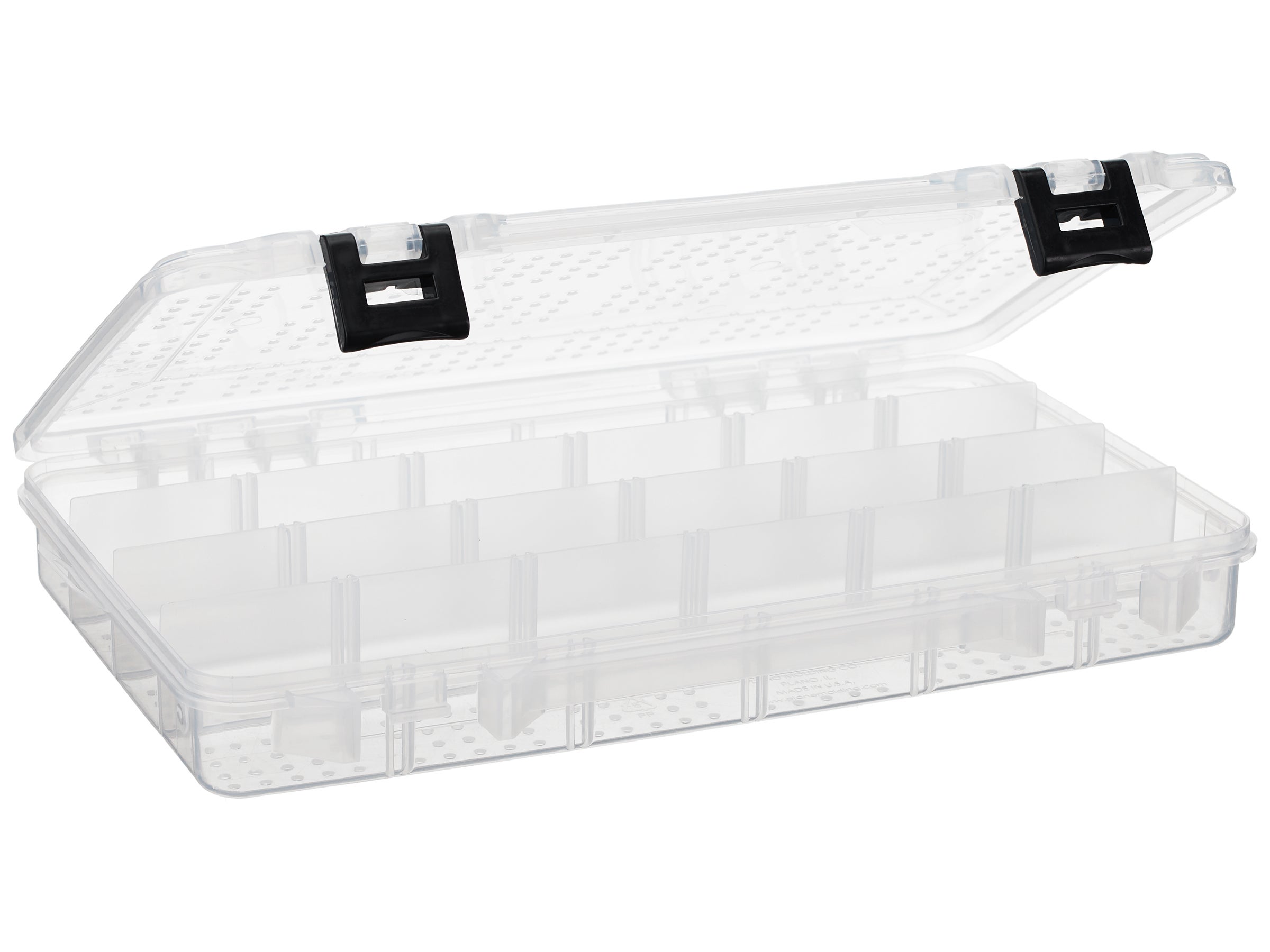 More Plano Stowaway Utility Tackle Boxes
Comments: Holes are too big and hooks from your lures especially treble hooks get stuck in the holes. I gave away the 2 boxes I bought.
From: Bigjohn58: Williamsport, PA 11/1/15
Comments: Great for jigs not good for crankbaits the holes are 2 big and the trebel hooks come out of the holes and It can get bloody.

From: Jibaro: MN

***Note: If you have questions about this product or need assistance with an order please email your questions to info@tacklewarehouse.com