Reaction Innovations Twerk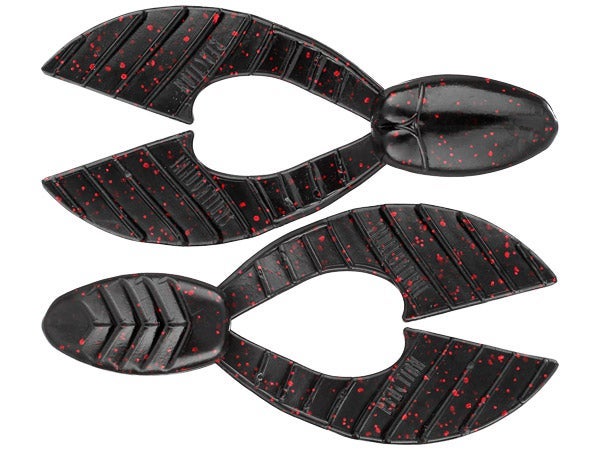 Another great expansion in Reaction Innovations' line-up of soft plastics, the Reaction Innovations Twerk delivers big action made for tempting big fish. Designed with two pronounced ribbed claws, the Reaction Innovations Twerk delivers a strong flapping action that moves tons of water and excels on a jig trailer. Available in a number of big bass-catching colors, the Reaction Innovations Twerk will make an excellent and trusted addition to any angler's soft plastic arsenal.
14 Colors
More From Reaction Innovations Trailers
Customer Reviews
Comments: fished one on the back of a football head jig today in 40 degree water and caught fish, so THUMBS UP.
From: Jay6: USA 4/4/15

Comments: Awesome trailer for a mop jig.
From: Richard: ATL, Ga 12/30/14

Comments: These are excellent trailers and they do indeed have a good flapping action on the retrieve but only at slow speeds... the pinchers flap up and down and displace a lot of water but again only at low speed retrieves. Quickly became my favorite flipping jig trailer.
From: Mike: VA 8/26/14

Comments: Was excited to try these out as a new trailer for swim jigs. Turns out they really have no action when on the move, but I am quite impressed with its action when working through cover. So one let down lead to a nice surprise.
From: Dustin: Richmond, VA 7/29/14