Rebel Buzz'n Frog Topwater Buzzbait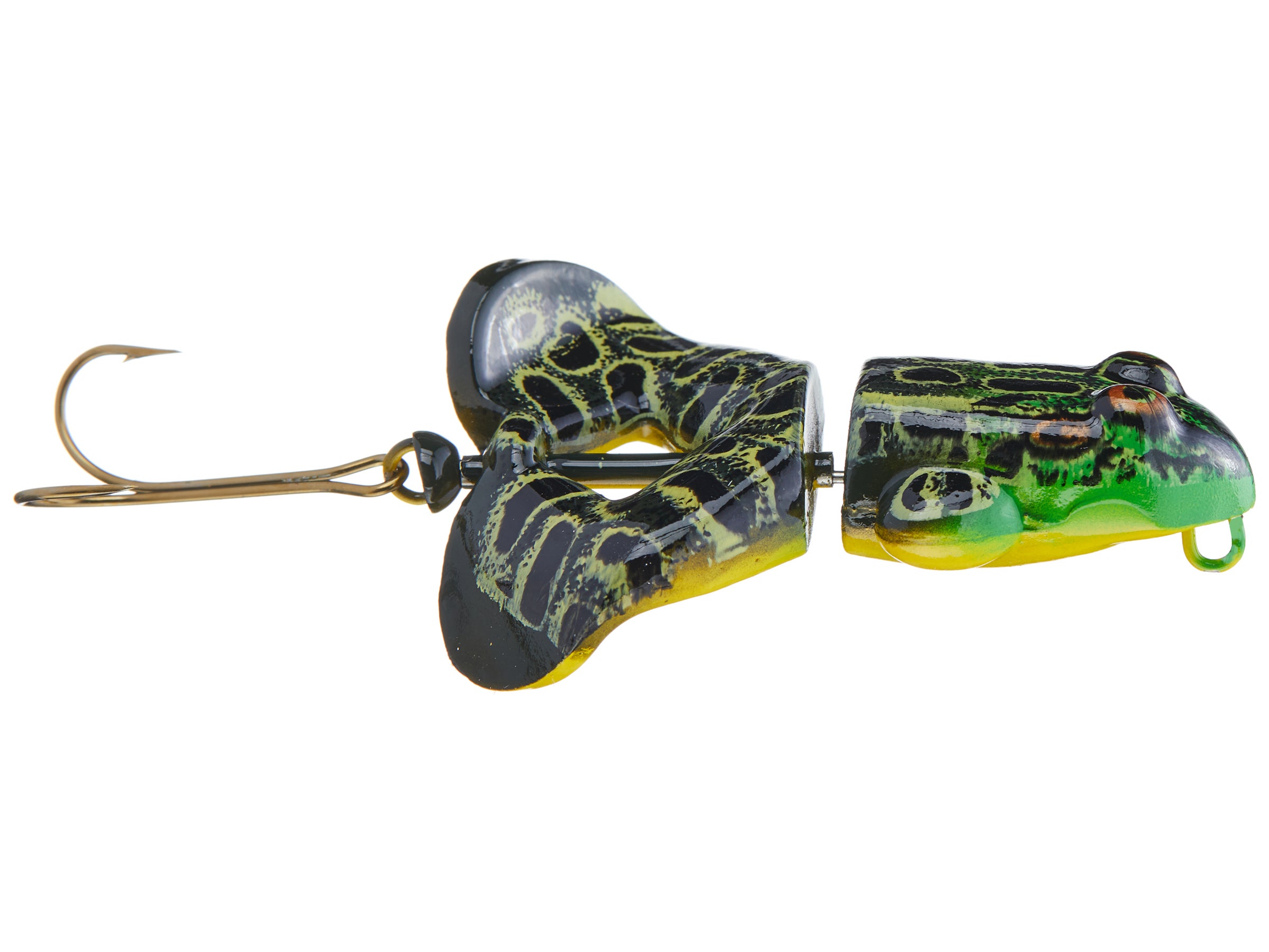 In any area that is cohabitated by bass and fish, the Rebel Buzz'n Frog is sure to produce. Built with an innovative buzz blade body, the Rebel Buzz'n Frog camouflages its components into the overall design of the frog to create a spinning, churning, and kicking attraction that is incredibly reaslistic. Also, the buzz blade body deflects cover as it moves over water to keep the razor-sharp double frog hook free of snagging. Offered in a number of juvenile frog colors, the Rebel Buzz'n Frog delivers a dead-on amphibian imitation that is so real, fish won't know it's a Rebel until it's too late.
5 Colors
More From Rebel Topwater Baits
Customer Reviews
Comments: Love these Frogs, works well in heavy cover. I always keep 2 or 3 in my box. The brown color is hard to beat!
From: Ryan: North Caroina 1/29/17
Comments: These things are awesome when your fishing in cover thats too heavy for a regular buzzbait, its a classic. And i noticed someone asked you guys to start carrying these on the forum- really shows how much TW cares about the customer. Unbelievable customer service, this is why i shop here.
From: Unknown: USA 3/6/14