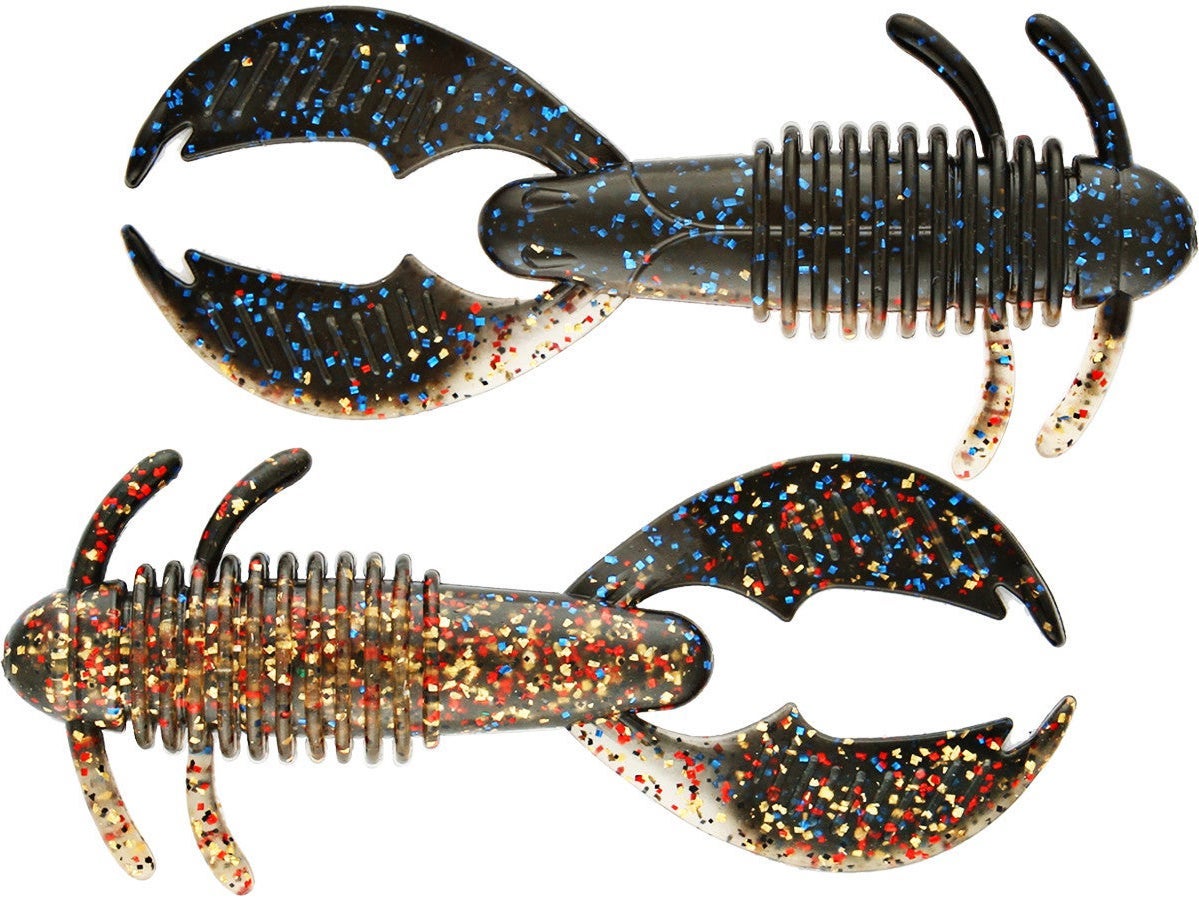 Featuring an extremely soft plastic construction, the Reins Ax Craw produces an enticing action even at very slow speeds. Also packed with a unique scent for enticing more bites, the Ax Craw features a compact body ideal for rigging. Delivering the attention to detail anglers come to expect from Japanese domestic fishing products, the Reins Ax Craw provides a new take on a classic design. Available in a variety of proven colors to suit your given presentation, the Reins Ax Craw is a great choice Texas or Carolina-rigged, and it also serves as an excellent jig trailer.
9 Colors
More From Reins Soft Baits
Customer Reviews
Comments:
Huge fan of the Axe Claw. By far my favorite jig trailer. When all else fails I can usually drag this around in gravel and get bit.
From: Thomas: Lee's Summit, MO
Comments: These are great as trailers for jigs or just straight up Tx rigged. I like to inject a little are into the claws to get them to rise and float when you let it stop.

From: Johnny: San Marcos Tx

Comments: Great bait for compact texas rigs, swimjigs or football jig trailers. Very nice action

From: Chris: Grove, OK

Comments: This is like a cross between a chigger craw and paca craw, I love this texas rigged with a punch skirt and a 2/0 ewg hook and it is a great football jig trailer and awesome on a greg hackney flipping jig. The fish on the potomac love it!

From: Brent: Marbury, MD

Comments: the best craw i have ever fished.great performance,big fish,great softbait! 16,5 inch perch ;)

From: Dennis: Berlin, Germany

Comments: The oversized claws really creat a lot of movement with the slightest twitch of the rod. The scent is unique and seems to make the bass hold onto the bait better. The ringed body releases air bubbles when you shake the lure. Great trailer and bed fishing bait.

From: Trevor: Magnolia, DE
Comments: This really is the perfect Jig trailer. not sure why but the Largemouths love the Shrimp scent! great as a slow craw imitation and if swam, the craws flap perfect for swimming jigs.

From: Duane: Pinckney, MI