River2Sea Ish Monroe Biggie Square Bill Crankbait - $8.49
Built to bump and grind - the River2Sea Ish Monroe Biggie Square Bill Crankbaits are highly detailed square-bill cranks designed by Bassmaster Elite Series veteran, Ish Monroe, and River2Sea. Delivering a unique vibration pattern all their own, they are available in two sizes, Poppa (2-5/8") and Smalls (2-1/4"), as well as, Bumpin' Rattle (knocking rattle) and Creepin' (silent) versions. The Bumpin' Rattle versions are fast floaters that will rise quickly when paused, while the Creepin' versions are slow floaters that will suspend and rise slowly for a more subtle presentation. Perfect for fishing all types of shallow cover, Ish also made sure the Biggie Crankbaits had just the right size hooks for the task at hand. The Poppa features super sharp River2Sea #2 trebles, and the Smalls comes equipped with #4 size River2Sea trebles. Available in a range of proven colors handpicked by Ish, himself, when you throw the River2Sea Ish Monroe Biggie Square Bill Crankbaits the sky's the limit. Biggie - Your Lures Hypnotize Me!
| | | | | |
| --- | --- | --- | --- | --- |
| River2Sea Biggie | Length | Weight | Class | Class |
| Smalls - Bumpin' | 2-1/4" | 5/16oz | 2-4ft | Fast Floating |
| Smalls - Creepin' | 2-1/4" | 3/8oz | 2-4ft | Slow Floating |
| Poppa - Bumpin' | 2-5/8" | 9/16oz | 3-5ft | Fast Floating |
| Poppa - Creepin' | 2-5/8" | 5/8oz | 3-5ft | Slow Floating |
Comments: Real nice square bill, runs as expected straight out of the package with little tuning necessary. Cold Blooded, rattling, is perfect for light stained to stained water..really calls em' out! If I'm fishing over about 7ft I am religous about adding Suspend Dots to mine to really put it down there in warm water right at those suspended fish, change the hooks to Owner Stinger trebbles and it'll add twice as much confidence to this bait.

From: Mike: GA

Comments: I had not heard much about this bait so I decided to try one out. Glad I did! This thing is tough, I hit the rocks a few times thinking the bill was a goner for sure but it has held up fine, Ive never even needed to tune it. The hooks are nice and beefy. Its got a nice wiggle and the fish eat it. My favorite model so far is the silent smalls in ts minnow, great bait for a quick limit.

From: Badas: Cullman, AL

Comments: Have great control over this lure. The one im going to grab if im looking to fish a shallow water. The only square bill with an amazing swimming action. Planning on buying more!

From: Joey: Phoenix, AZ

Comments: On my first trip out after buying the "real sunfish" color(poppa bumpin) i whacked 'em shallow on this bait as i believe the bass were feeding on bluegill and this lil bait is as good as it gets. I was in a tournament and culled many times my partner finally took the rod from me and on his first cast hooked up! I since have ordered more! get ya some!!!!!!!

From: Marty: Tucson, AZ

Comments: Abalone Shad in Smalls: Great SqBill! Cast a mile, never fouls, and because it rises fast it's easy to manipulate over cover and run to different depths over humps and grass. Took this thing to a local pond and the bass were SLAMMING it. Nice job River2Sea.

From: Basshick: South, AL

***Note: If you have questions about this product or need assistance with an order please email your questions to info@tacklewarehouse.com
Color:
Abalone Shad
View Large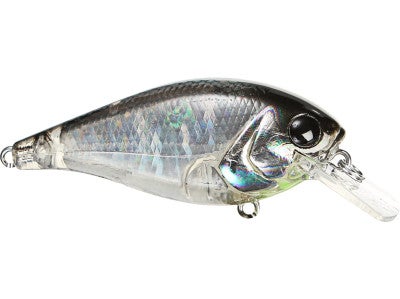 14 Available Colors
More River2Sea Crankbaits