Spro Russ Lane Fat Papa 70 Crankbait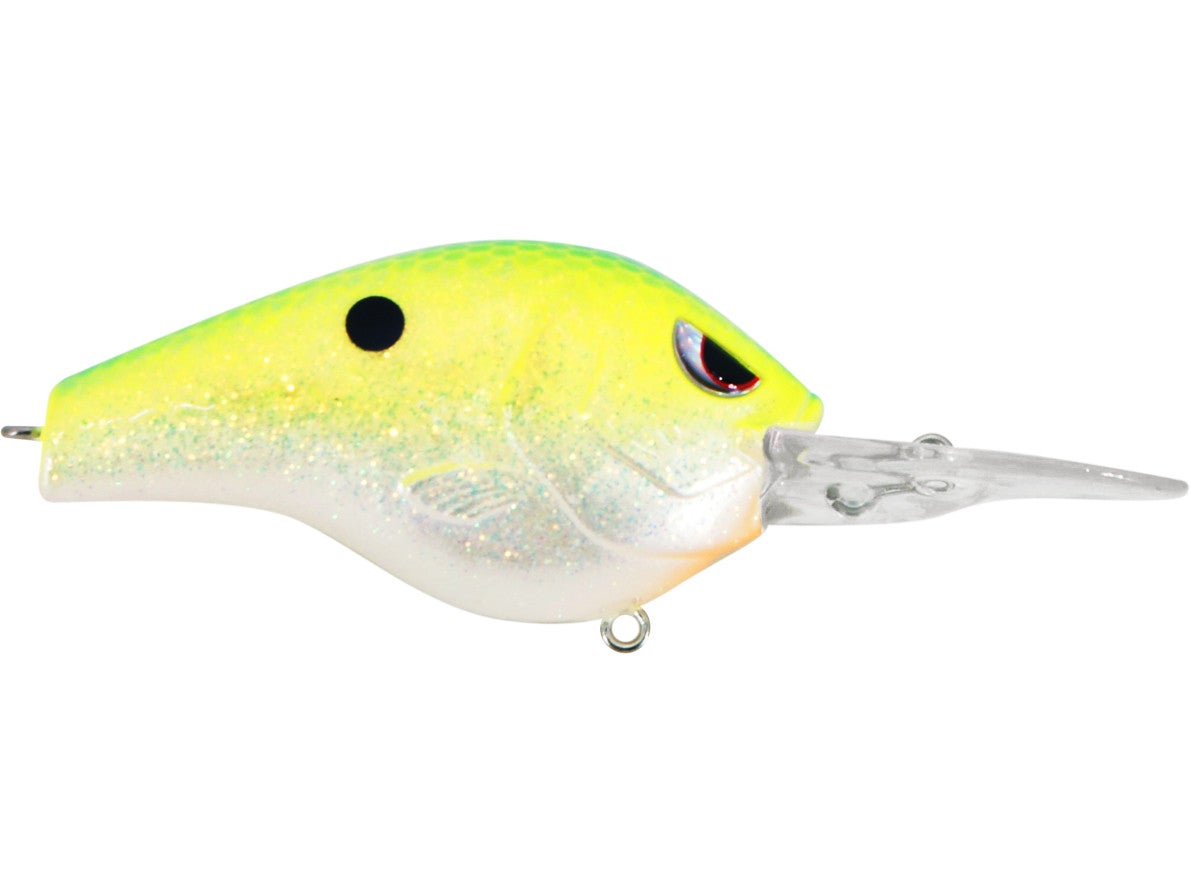 Tournament ready right out of the package, the Spro Fat Papa Crankbait was designed by B.A.S.S. Elite Series Pro, Russ Lane. It delivers a wide rolling, wobbling action, and thanks to it's razor thin diving bill, the Fat Papa easily descends 10 to 14 feet depending on the length of the cast and line size. The Fat Papa is also uniquely engineered to accommodate larger hooks, and comes equipped with two large sticky sharp Gamakatsu #2 trebles. Wide in profile, but silent and stealthy, the Spro Fat Papa 70 has what it takes to fool wary bass in any condition. Available in several colors handpicked by Russ Lane and painted to his specifications, the Spro Fat Papa 70 Crankbait has what it takes to help every angler catch more fish.
| | | | |
| --- | --- | --- | --- |
| Spro | Length | Weight | Depth |
| Fat Papa 70 | 2.75" | 3/4oz | 10-14ft |
11 Colors
More From Spro Crankbaits
Customer Reviews
Comments: The 70 and 55 are great baits. Would love to see a translucent color like John's spooky shad. Besides that they flat out catch them.
From: Dan: Central AL 1/11/17
Comments: Big,bad and runs like a tank thru underwater cover with no hang ups. Very impressed!
From: Fatswarcat: Paradox, PA 6/15/15

Comments: If your looking for a crankbait that draws strikes from big wary bass look no further. This bait is the true beasthunter. Sorry Ima!!! Dives to the 10 foot zone on 15lb fluorocarbon.
From: Nathan: Fouke, AR 5/25/14

Comments: Russ Lane did a great job designing this bait it's a fish catcher! Fires the school up fast!

From: Jim: AL

Comments: Every time I throw this crank I catch big bass. Summer, Winter it doesn't matter. There is something about the way this bait swims that just draws the strikes and you can't ask for more than that. Good job Spro.

From: Greg: AL

Comments: Blown away the first time I used this bait. It is the real deal. The wide wobbling action of a big squarebill, with the ability to fish deeper cover. Stock hooks are razor sharp. I alternated this bait with a SK 5xd, while they both caught fish the Fat Papa caught better quality. Prepair for a fat wallet Russ Lane...........thanks to the Fat Papa.

From: Basswipe: Meatwads pond

Comments: Awsome action, quality, I have 5 now and all 5 run true right from the package. This bait is responsible for 9 fish now over the 5lb mark and up to 7+ along in just the last month or so that I have had them. Can't wait to try the 55 when they come out!

From: Mark: Newburgh, IN

Comments: This crankbait has a unique action to it that truly makes it a big fish bait. First day I had it out of the box caught a 7lber.

From: Sean: IN

Comments: it runs good. It really digs in to the ground but it didn t seem to come through brush as good as the little john DD. Or it was just bad luck. Have catch some bass but nothing big yet. I give it a 7 out of 10. So far

From: Ben: St. Peters, MO