Spro Split Snap 8pk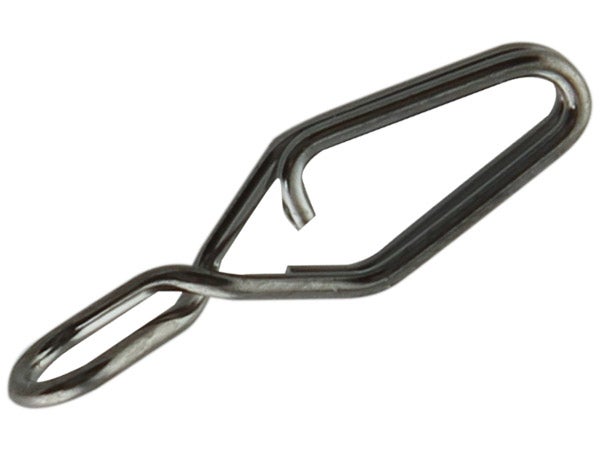 The Spro Split Snap is a revolutionary way to easily attach lures and leaders to your favorite fishing line. The Split Snap enables your lures to get the best possible action, while providing an easy and effective way to change lures without retying! The Split Snap's strong stainless steel construction and innovative design make it a must have item for fresh and saltwater fishing. The snaps have a high quality black nickel finish, which makes them extremely corrosion-resistant even in saltwater! Use this new tool to cut down on retying, and to help your lures run better. The Spro Split Snap provides lures with more freedom of movement than tying directly to the lures' line tie. The Spro Split Snap - Tie one on!
8 per pack
Place Your Order
More From Spro Terminal Tackle
Customer Reviews
Comments: 2 years of testing pros and cons. Overall they are best IMO but could be better. 25# for standard & 45# big stuff. The V shape can bind larger eyes. They get out of shape quickly and I replace. They can slip half undone when casting so listen for a click. They are not 100% fool proof. But I can change lures quickly w/o looking at nite, follow up a cast with a different lure, save line and time retying, carry a min of rods, improve action of certain lures. I'm finding the pros warrant their use the majority of the time but I don't use them on lures that don't benefit. Phew!
From: Mic12: San Jose, CA 1/30/15

Comments: Ive used them on 4 or 5 trips now. They work as advertised but Ive had some problems with them. The tab you use to slide the lure on is a little small if your using a heavy duty jig head or split ring. If you get a snag or a larger fish the snaps bend out of shape and the lure can work its way off one or both both arms of the snap. Ive lost 3 jigs while using the split snap but on multiple occasions a lure has worked its way half way off. Most problematic is the price, $5 for 8 pcs :-( If you decide to get some go with the 45lbs verson, the 10lbs and 25lbs are just too weak.

From: Chris: SoCal