Stick Jacket Plug Jackets - $3.99

The Stick Jacket Plug Jacket is a vinyl lure cover that secures around your lure with velcro. Easy-on and easy-off, the Plug Jacket protects your rod, boat, seats, and yourself from treble hooks, and prevents your rods from tangling.

Dimensions: 6" X 3-1/2"
Comments: Have these on all my rods now. Like this design best because you can see your lure without having to open up the wrap first like other brands. Velcro stays closed. Also wish they came in other sizes for larger swimbaits, long stickbaits, maybe a size for the A-rig, etc. Can be a problem if you use rod gloves on your rods (this jacket may prevent the rod glove from coming all the way down on the rod).

From: Rollie: Knoxville, TN

Comments: So I'm in the ER with a treble hook in my thumb thinking how this bad episode of BillyBob's Fishin Bloopers could've been avoided, and I found LURE COVERS on TW. Daaaang, what an idea! I ordered several styles to test 'em out and the Stick Jacket Plug Jacket was my favorite. Reasons: (1) price (2) it works -- velcro on three sides keeps it firmly attached much better than competitor's design (3) it's clear -- i can see what's tied on. (4) no more tangled crankbaits or ERs. wish they made more sizes but this is a no brainer, ima gettin more.

From: Brian: Los Gatos, CA

Comments: I like the over all product but if you mix colors in the heat they will blend colors

From: Nick: North America

***Note: If you have questions about this product or need assistance with an order please email your questions to info@tacklewarehouse.com
View Large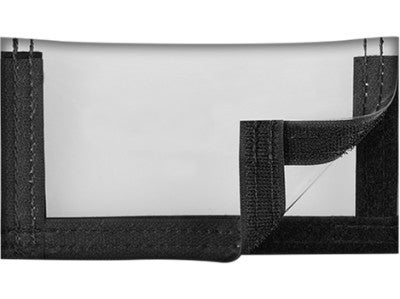 More Stick Jackets