Strike King Tour Grade Bladed Titanium Umbrella Rig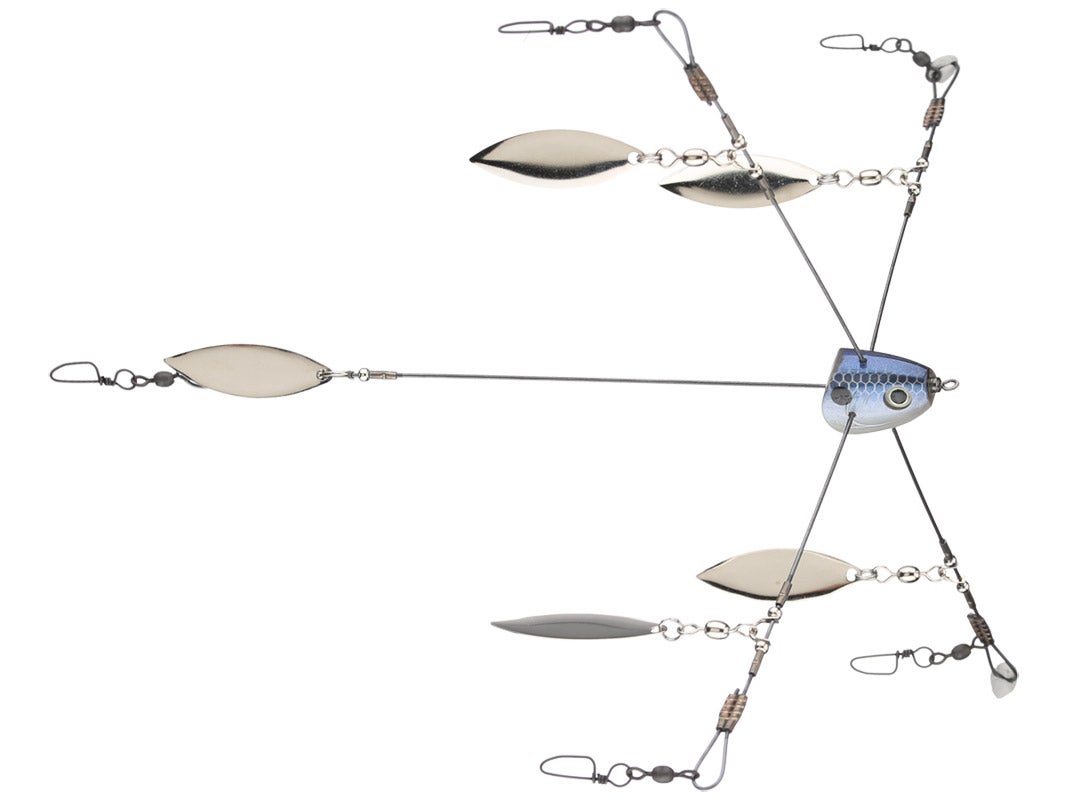 Now offering increased flash thanks to the addition of five willow-blades, the Strike King Tour Grade Bladed Titanium Umbrella Rig delivers a deadly bait ball presentation with the added durability of titanium. Virtually unbreakable and very resilient, the titanium wires flex and rebound as the rig move through the water giving it the appearance of a scattering and reforming school of baitfish.
The titanium wires also have a smaller diameter than stainless steel, for an even more lifelike presentation. A swivel built into its realistic painted head helps eliminate line twist, and premium clamps and hardware deliver incredible toughness as well. Built extra strong with tremendous flash, get the titanium advantage with the Strike King Tour Grade Bladed Titanium Umbrella Rig.

| | | |
| --- | --- | --- |
| Strike King | Middle Wire Length | Outer Wire Length |
| Tour Grade Bladed Titanium Umbrella Rig | 6" | 4" |
1 Colors
More From Strike King Terminal Tackle
Customer Reviews
Comments: Caught 1 fish & started liking it then only the very next bite one of the arms came completely off the head. I'll never buy another one
From: Colton: USA 5/30/16

Comments: awesome bait! Fished lake Cumberland today without any practice and threw this for the first time and caught 12 keepers with our best five going 18.5, when they wouldn't touch a jerkbait.
From: Lucas: Georgetown, KY 3/22/15

Comments: I have went through two of these the first one because the "eye" where you tie the line fell off. And the second one the bottom arm loop snapped and fell off during a cast. Not durable by any means.
From: Joe: Valley City, OH 9/15/14

Comments: Not very good I caught a couple smallies on Dale Hollow with this but the wires gets hung in the line BAD. If you just cast and reel its not so bad but if your like me and like to pull it and let it drop back down this is not the rig.
From: Jon: Nashville, TN 4/9/14