The Professor Braid Aid Line Conditioner - $12.49
Helping you make longer, smoother casts than you ever thought possible, the Professor Braid Aid Line Conditioner eliminates casting noise and air knots, and also allows line to lay flat on the spool. It eliminates backlashes, and also helps relax line memory as well as buried hooksets.
It even works on all types line - monofilament, fluorocarbon, or flyline - not just braid. Application is the same on all types of line. One application of this product will last for many hundreds of casts.
Absolutely the best line conditioner on the market, over 100 field testers have tried The Professor Braid Aid Line Conditioner, and the reports were ALL positive regarding increased casting distance and having fewer backlashes!
Includes complete instructions.
No customer feedback has been added yet! Be the first to write something about this product.
***Note: If you have questions about this product or need assistance with an order please email your questions to info@tacklewarehouse.com
View Large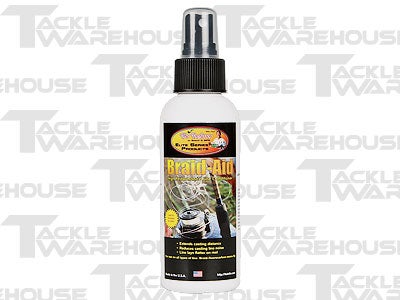 Place Your Order
More The Professor Elite Series Products