U-40 Cork Seal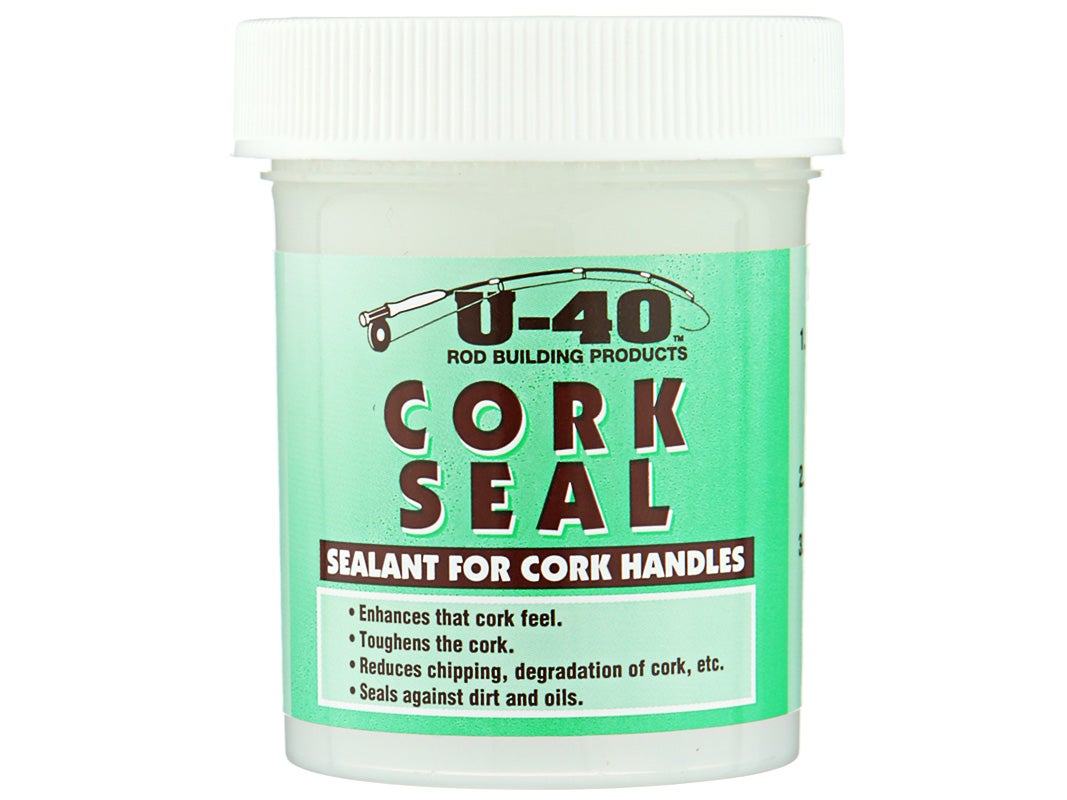 As the name implies, the U-40 Cork Seal actually seals the cork on your fishing rod handles and increases the durability to ensure long lasting performance. To apply the U-40 Cork Seal, simply brush a single coating along the surface of the cork and allow it to dry. As it dries, the U-40 Cork Seal will soak into the cork, enhancing the durability and giving your rods added protection against premature deterioration.

In addition, the U-40 Cork Seal also enhances the "cork feel" and makes it easy to remove grime and fish residue with a simple wipe down. Fishing rods can be a serious investment and no one knows that better than the folks at U-40, which is why the U-40 Cork Seal is designed to elongate the life of your fishing rod and protect your hard earned money.
More From U-40 Cork Seal
Customer Reviews
Comments: Fantastic product I put it on all of my cork handled rods. Makes clean up much easier, and provides a little better grip. Glad to see tackle warehouse is carrying it now.
From: Chris: Cookeville, TN 5/2/14