VMC Ike Approved Heavy Duty Swimbait Hooks 4pk - $2.99
Delivering all of the features an performance you need from a heavy duty swimbait hook, the VMC "Ike Approved" Heavy Duty Swimbait Hook is the product of 200 years of hook making experience combined with decades of tournament experience. Designed with the help of 2003 Bassmaster Classic Champion and 2006 Angler of the Year, Michael "Ike" Iaconelli, he shared the tricks and tweaks that tournament pros have used for years to put winning fish in the boat, and applied them to one of the newest hook designs from VMC. Featuring an extra wide gap and a super sharp hook point, the Heavy Duty Swimbait Hook can handle any size and shape of swimbait, while also increasing your hook-up ratio. Its tapered, locking spring is also easy to rig, and holds you swimbait firmly in place for a perfect swimming action every time. Available in multiple sizes, any angler can benefit from using the VMC "Ike Approved" Heavy Duty Swimbait Hooks.
No customer feedback has been added yet! Be the first to write something about this product.
***Note: If you have questions about this product or need assistance with an order please email your questions to info@tacklewarehouse.com
View Large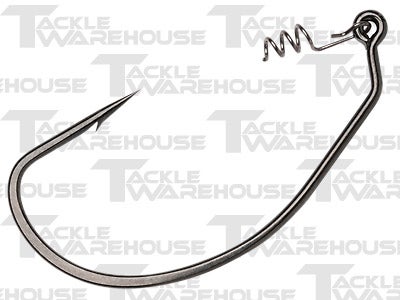 Place Your Order