VMC Ike Approved Worm Hook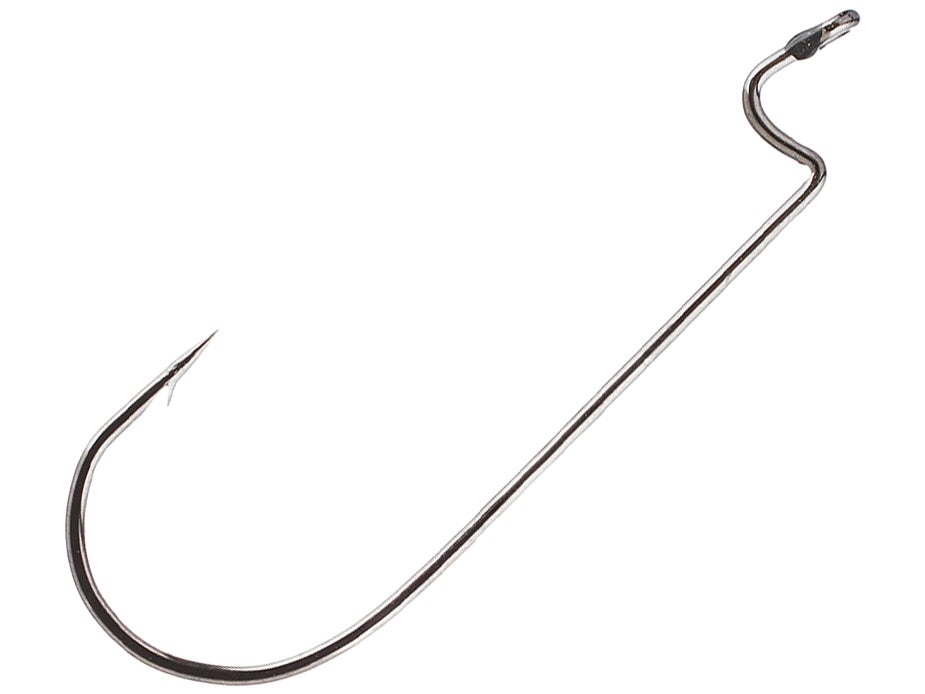 The VMC "Ike Approved" Worm Hook was designed with the help of Bassmaster Elite Series veteran, Michael "Ike" Iaconelli. The product of 200 years of hook making experience and decades of tournament experience, it features several key innovations that set it apart from other worm hooks on the market. For one, it comes equipped with a line eye that is sealed closed with smooth epoxy resin, which prevents lines from slipping through and also keeps your line from getting damaged unnecessarily. Another trick Ike integrated into the hook that pro's have used for years, is he had the hook point offset by 3-degrees to greatly increase the hooking rate. Designed for all light to medium weight lines, the VMC "Ike Approved" Worm Hook is perfect for Texas-rigging and Carolina-rigging a variety of soft plastics.
Place Your Order
More From VMC Worm Hooks
Customer Reviews
Comments: Utterly disappointed in these hooks since they got "ike approved". The 3 degree offset ruined them-don't try straightening, you still lose fish. Lost every bite I had on them. I gave them plenty of chances, but they don't compare to the old ones before Ike's bad input. 200 years of experience? Experience tells me that if something works, DON'T change it!
From: BJ: Indiana 12/25/16
Comments: I bailed on Gammy and went to these suckas. For light duty worming, these dudes are the shiz. I live around salty water and I keep them in the pack they come in, reduces rust. Its all fun and games till you empty out a fresh 25pk of Gammys and find rust all over em a week later. Makes ya wanna slap ya mamma.

From: Meatwad: droppin hints on my location

Comments: I'm down with these joints. No, it's not asuperline hook, but works just fine for casting worms or whatever else kids are Texas rigging these days. Price ain't too bad, I ain't mad at it.

From: mishaP: orange scouty