VMC Sureset Drop Shot Hook - $2.99
The VMC SureSet Drop Shot Hooks are available in smaller sizes ideal for drop shot rigging. The hooks are also lightweight and extra bend-resistant for live bait rigging. Forged from Vanadium Steel - the same material used for hard wearing Formula-1 engine parts - the VMC SureSet Drop Shot Hooks are super strong, and also equipped with Needle Cone Points for maximum fish penetration.
Comments: I use these hooks to land salmon, koho, steelhead and browns. i have never broke one of these.

From: Tom: Pulaski, NY

Comments: i've never had any problems with these hooks breaking. i've landed 3.5 lb largies with them, and even gotten then snagged on logs and thick wire cables under water. my line snapped well before the hooks did. i even used these hooks to wacky rig some finesse worms on 50 lb power pro and was able to pull them out of stumps. don't be fooled by the first review. these hooks are light weight and tough. when you set the hook on a fish, they get lodged in and don't let go. when it takes a little more effort than normal to remove the hook from a the mouth of a fish, you know it's hooked good. plus at 16 a pack for 2.99, it's an unbeatable deal. these are the only hooks i use for drop shotting now. i actually switched to these from the red gamakatsu drop shot hooks.

From: Elijah: Seattle, WA

Comments: used these hooks this weekend at Clear lake and the hooks kept breaking under minimal strain and pressure. had me very worried to be fishing them...thought i'd try them out but them breaking makes me go back to my Gama Dshot hooks.

***Note: If you have questions about this product or need assistance with an order please email your questions to info@tacklewarehouse.com
View Large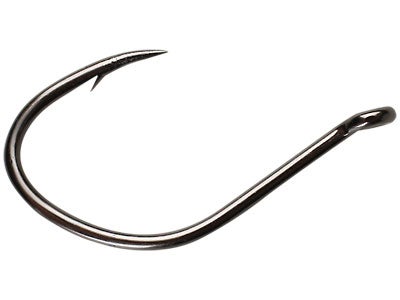 Place Your Order