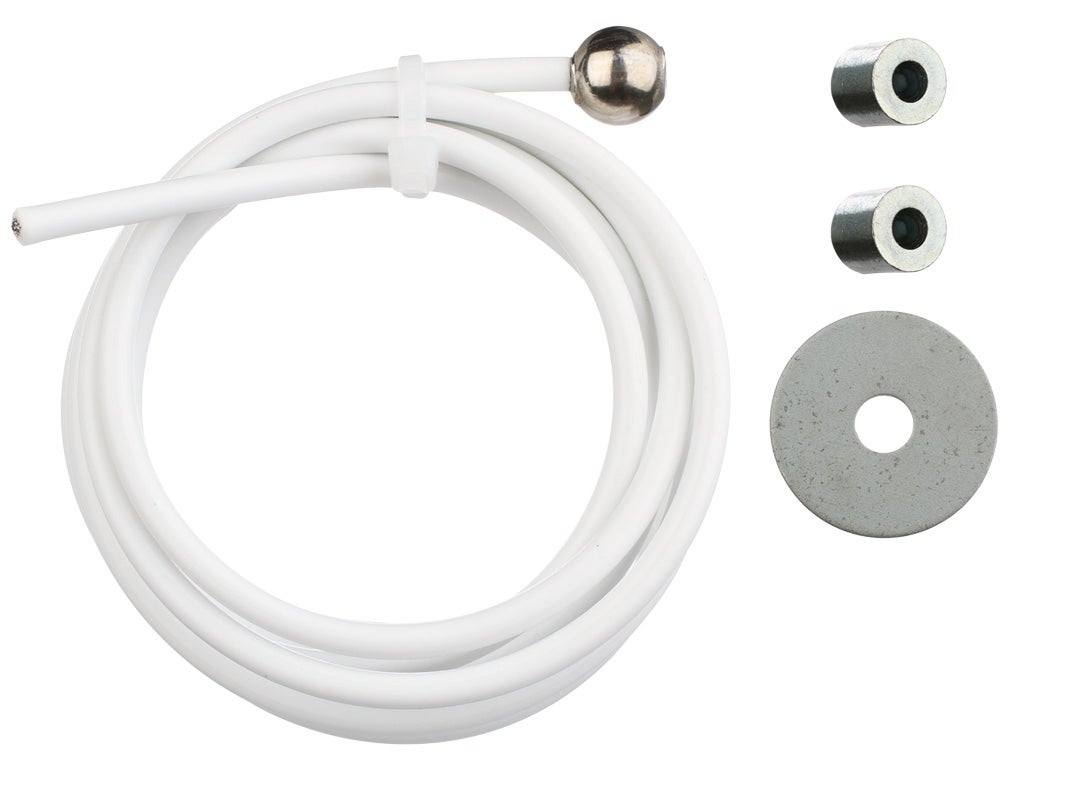 Please Note: No Handle Included.
Say good-bye to broken trolling motor cords and say hello to the Viking Marine Ripcord. The cord is built from a super-strong stainless steel cable that is coated in teflon. This design allows the Viking Marine Ripcord to retain flexibility and resist rusting while still remaining incredibly strong. The Viking Marine Ripcord has a straight forward instillation that only takes a couple of minutes, and gives you the peace-of-mind that you don't get with other cords. Made to fit all trolling motor models, the Viking Marine Ripcord is endorsed by a host of angling greats, such as, Aaron Martens and Brent Erhler. Offered with a lifetime warranty, the Viking Marine Ripcord is as durable and dependable as they come.
More From Minn Kota Accessories
More From MotorGuide Accessories
More From Viking Marine Trolling Motor Cord
Customer Reviews
Comments: Since putting this on my trolling motor I don't have to worry about my cord breaking. The rope I had on before was down to a few inches due to constant breakages. Buy this instead of getting ripped off by the red one.
From: Dave: Massachusetts: 1/15/17
Comments: Installed extremely easily. You use the handle that came with your motor so you know its not going to break. I cut a piece of pex tubing and put it over a bar that the cable will rub against like in the red one cable install video.
From: David: Raymore, MO 6/18/15
Comments: Well conceived and reasonably priced! Installation is a breeze. Customer service was exceptional when I found that one of the washers was missing from the package.
From: Andrew: Victoria, BC
Comments: As stated below. This is a quick and easy install. My Fortrex hasnt deployed or stowed so easy as it does now. Compared to the other cords out there I cannot see any reason not to buy this product and save that extra cash for something else.

From: Matt: Montgomery TX

Comments: This product is a no-brainer. Strong and easy to install. Makes deploying and retrieving the motor easier because of the no stretch cable. The peace of mind knowing that you won't have any trolling motor cord issues during a derby is priceless.

From: Ryan: Tucson, Az.