Water Gremlin Bull Shot Bullet Split Shot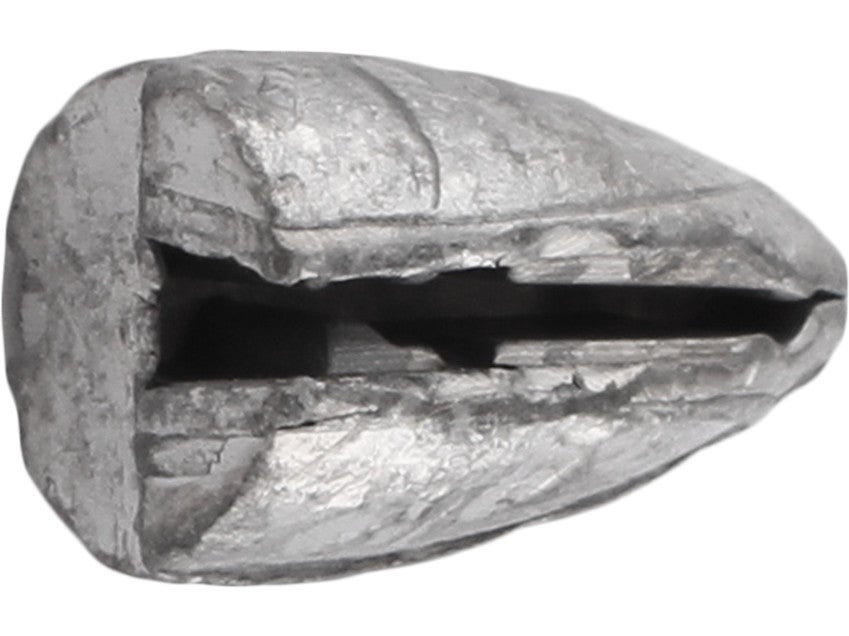 When we saw these Bull Shots from Water Gremlin, we thought this is a real winner for versatility. Now you can transform your Texas-rig to an instant Carolina-rig just by sliding the Texas-rig bullet weight and glass bead up the line and clamping one of these Bull Shots below it with the base facing away from the hook. Now you have a noise making Carolina-rig weight anywhere on the line you want without a series of knots and without retying. Or, you can add weight to your existing rig and still have the snag-defeating bullet shaped weight, not a round split shot that will tend to hang up. If you are throwing a Senko or a weightless worm and have a situation where you need to get to the bottom quickly, simply clamp on a Bull Shot and your floating worm or Senko and it becomes a Texas-rigged worm. The possibilities are endless and the range of weights is great. It will be handy having some of these weights in your boat so buy a few different sizes.
Place Your Order
More From Water Gremlin Lead Weights
Customer Reviews
Comments: Bought the 1/8 and 1/4...AWESOME! They let you switch out bullet weights without retieing. The 1/8 oz ones are a bit tricky to open with your finger nails but it is manageable. I use them in 10lb mono and have had no issues of them damaging the line. If you want them to slide try clamping them around a nail or needle to smash down the grips and it will make a clear passage to slide like a normal bullet weight.
From: Phil: Fort Collins, CO 3/28/16

Comments: really cool concept, the 1/32 can be used to peg your sinker as well