West Coast Tackle QuickDrops Drop Shot Weight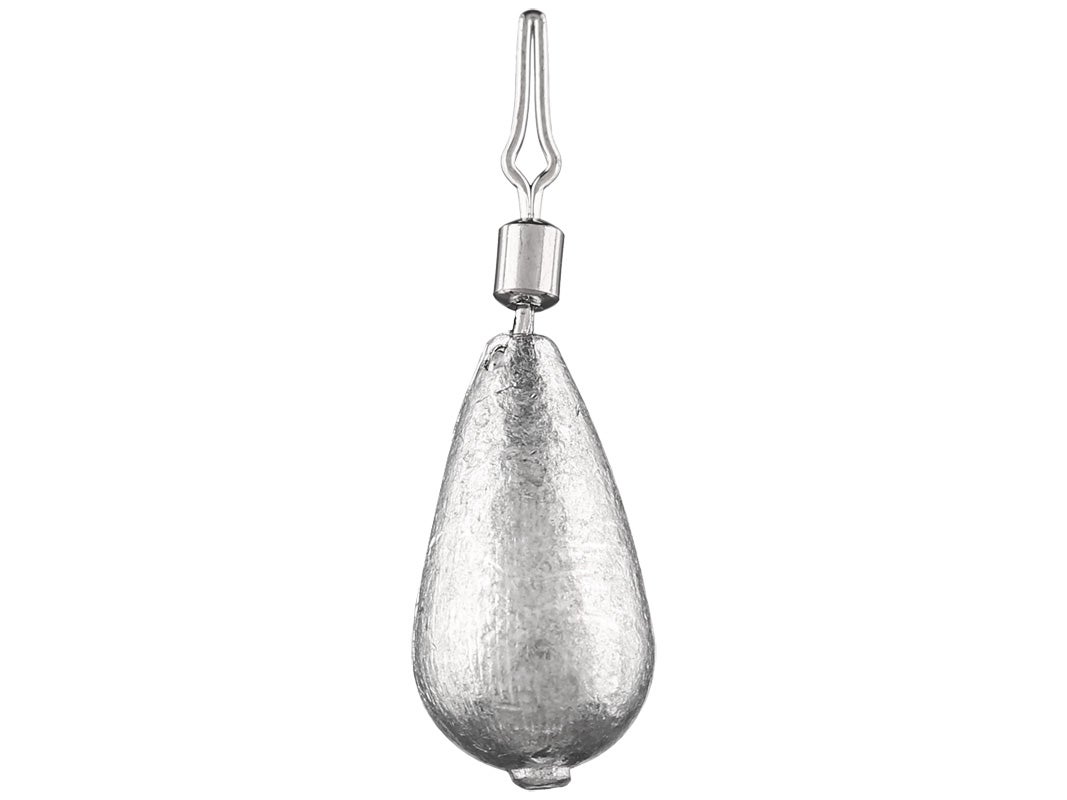 West Coast Tackle QuickDrops are the ultimate in dropshot sinkers. Every design detail in this product has a specific purpose. You will feel the bottom more easily, yet you won't snag except in extreme conditions. QuickDrops are compact, and sink straight without tumbling or twisting. The fully exposed swivel allows them to snake over obstructions, and reduce line twist. Try them and you will see that your dropshotting and dropswimming will be more successful!
Place Your Order
More From West Coast Tackle Drop Shot Weights
Customer Reviews
Comments: I randomly bought these and they turned out to be gems. good quality, good feel. Baits fall slower on these compared to pencil shaped weights and i feel i get more bites. cant see myself using anything else.
From: JP: MD 2/17/16

Comments: For all of those finesse anglers out there, these are the drop shot weights that you need to use! The amount of feel that you have with these are unreal! Awesome weights!

From: John: Crandall, GA, USA

Comments: Awesome weights! Where's the 3/8 oz? You used to carry it, but it's not listed.

From: AC: CA

Comments: I don't know how they do it, but these things do NOT snag up hardly ever! It is by far the best drop shot weight on the market. The low profile shape is great too, even though they are not tungsten, they are still very small for their respective weight sizes.

From: Brent: San Diego, CA

Comments: The only dropshot weights I will use for my guide service. These are the very best quality weights I have used. Customer service is second to none. Try them, you will love them.

From: Art: Temecula, CA
Comments: I go through lots of these weights fishing the NW. Especially on the Columbia and Snake Rivers where a person can go through a handful in a day! The teardrop design allows them to cast well in the wind and they maintain good contact with the river bottom without rolling and twisting your line. Paired with a good quality fluorocarbon line like Toray Bawu Finesse and you have all the sensitivity you need without the added cost of Tungsten.

From: Mike: Kennewick, WA
Comments: After using every drop shot sinker known to man I have come to the conclusion that these are the best drop shot sinker out there! They just out perform all others in every aspect.

From: Ron: Orting, WA
Comments:Great dropshot weights if you don't wanna break the bank on tungsten.
From:Joe: Nipomo, CA