Yo-Zuri 3DB Series Vibe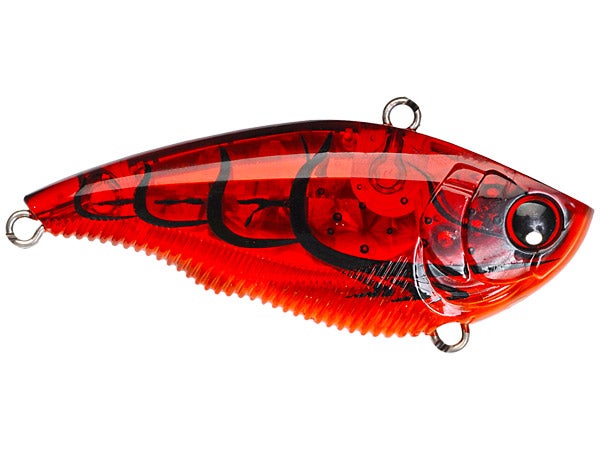 The Yo-Zuri 3DB Series Vibe encompasses all of the attributes and fish catching ability of Yo-Zuri's classic Rattlin' Vibe - now with Yo-Zuri's patented 3D Prism finish and Wave Motion Technology. The added flash and reflection helps attract attention and maintain its lifelike appearance, and a loud rattle helps call fish to the area.
Burn it back to the boat, stoke it off the bottom or rip it out of grass, the 3DB Vibe is also a great search bait perfect for covering a lot of water quickly. Available in a range of colors to help you match the conditions and forage of your local waters, the Yo-Zuri 3DB Series Vibe is a bait to be reckoned with.
| | | | |
| --- | --- | --- | --- |
| Yo-Zuri | Length | Weight | Class |
| 3DB Vibe | 2-5/8" | 1/2oz | Sinking |
17 Colors
More From Yo-Zuri Lipless Crankbaits
Customer Reviews
Comments: I didnt have much success with any crankbait until I picked up the Yo-Zuri 3DB Series Vibe. I don't know what exactly turns fish on to this specific lipless but it works tremendous in small lakes and ponds for me. I normally burn it past lily pads and grass edges and get at least 3 fish from the same edge. I haven't tried around logs cause they are spendy and I don't want to lose them!
From: Isaac: Washington 2/11/17
Comments: I have nothing but good things to say about this bait. I got this bait from Lucky Tackle Box in the blue gill color and have easily caught 150 fish on it. On two occasions, I caught 2 bass at the same time! The hooks have never bent and are still sharp after all the beatings I've put this bait through. It is fairly scratch because of all the fish I've caught on it but that hasn't seemed to effect the production at all. I will definitely buy more in the future!
From: Fletcher: Charlotte, NC 1/10/17
Comments: What a KILLER bait! I used to use mostly Xcalibur XRs and this bait is just as good if not better. Great finish, tight wiggle, and durable as all heck. Been bringing the bass up all fall with this in OH
From: Michael: Medina, OH 9/26/15

Comments: Man, this thing flies! It has sharp hooks and awesome flash. It looks very convincing in the water and when you kill it, it drops head first and stays there like a feeding baitfish. That's usually when I get bites. I put an owner tournament trailer hook on the rear just for that purpose. Just rip it up a little and kill it again and the bass will slam it! Well made and effective, like all yo-zuri baits, you won't want to stop throwing it.
From: Tony: Yukon, OK 7/8/15