Z Man Chatterbait Micro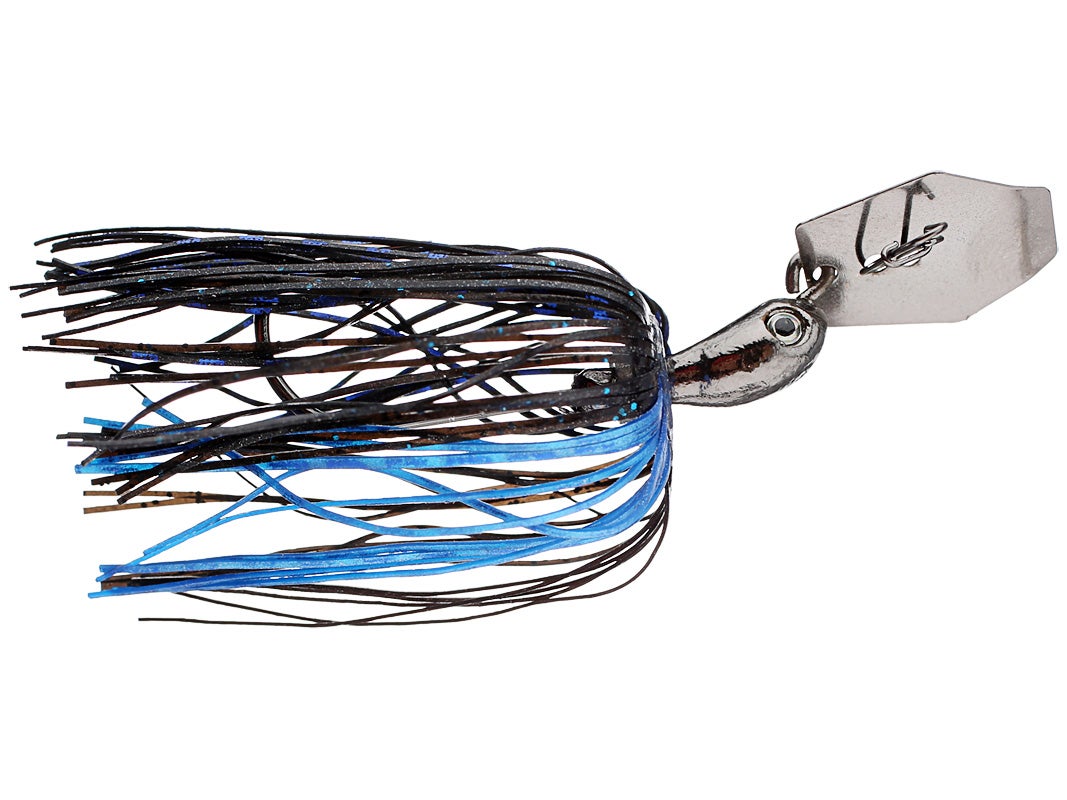 The Z Man Chatterbait Micro is a downsized 1/8oz version of the Chatterbait Mini. This finesse bait provides the same intense vibration and action as its big brothers, and is an excellent choice for light tackle, clear water, and finicky fish. It also comes with a super tough Elasztech mini split tail trailer.
The Chatterbait Micro combines the flash of a spinnerbait, the vibration of a crankbait and the snag resistance of a jig. The hexblade serves as a weedguard while creating an intense vibrating action. This is the key to this incredible bait. Very versatile, the Chatterbait Micro can be worked from shallow to deep. Remove the skirt and trailer and try a soft plastic jerkbait. This combination works great on schooling fish.
The Chatterbait Micro's blade size is comparable to a penny.
4 Colors
More From Z Man Jigs
Customer Reviews
Comments: Do not buy the micro chatterbait... I I thought it would be good for the tuff days on the water, and during the winter time. But when I took it out on the lake within five casts. The eyes start to fall off, and the skirt slides down The shank of the hook after every cast.
From: Antonio: California 1/16/17
Comments: This thing is awesome for cutt troat & brown trout. Take the skirt off & use a 3" berkley gulp minnow or your favorite small plastic swim bait. Its got me several in the three to four pound range. Give it a try if you fish trout.
From: Chase: WY 2/9/16

Comments: This bait absolutely saved my day. Used the white/chart combination and completely turned the bite on! Was surprised on the size of fish that were just killing this thing, nothing huge but a lot in the 2-4lb range. Oh and the largest mudfish I'd ever seen in 31 years down here in FLA.
From: Kris: Minneola, FL 4/5/15

Comments: you can chach any speices with these they are awsome they will turn your tornment around in a heartbeat these little things like iowa

From: Josiah: IA

Comments: I used a chartreuse color, and on the first cast ever made with this lure by me I caught a 3 pounder. I officially love these lures, and whenever I can I will get more.

From: Eric: Everett, MA

Comments: Update: I found myself in Colorado recently, and with nothing better to do I went fishing in the river for trout. Lost all my inline spinners in the rocks, so I threw one of these guys on there with a hellgie as a trailer. Started nailing big trout left and right. Back home, fishing in one of my local pounds, in blazing 100 degree heat, caught 13 bass, 2 catfish, and a gar. In summation, buy these baits!
Also, TW, do you think you could start carrying lunker city hellgies?

From: Big J: Houston, TX

Comments:These things are ideal for catching Guadalupe Bass in the Texas Hill Country. The little suckers love them, especially with a smallie beaver as a trailer instead of the skirt. The state Fish of Texas fights twice as hard as a smallmouth, and is the neatest looking of the bass species. Can't find 'em anywhere else, unlike lame states like Iowa that made the catfish their state fish.
From:Big J: Houston, TX