Z Man FattyZ 6pk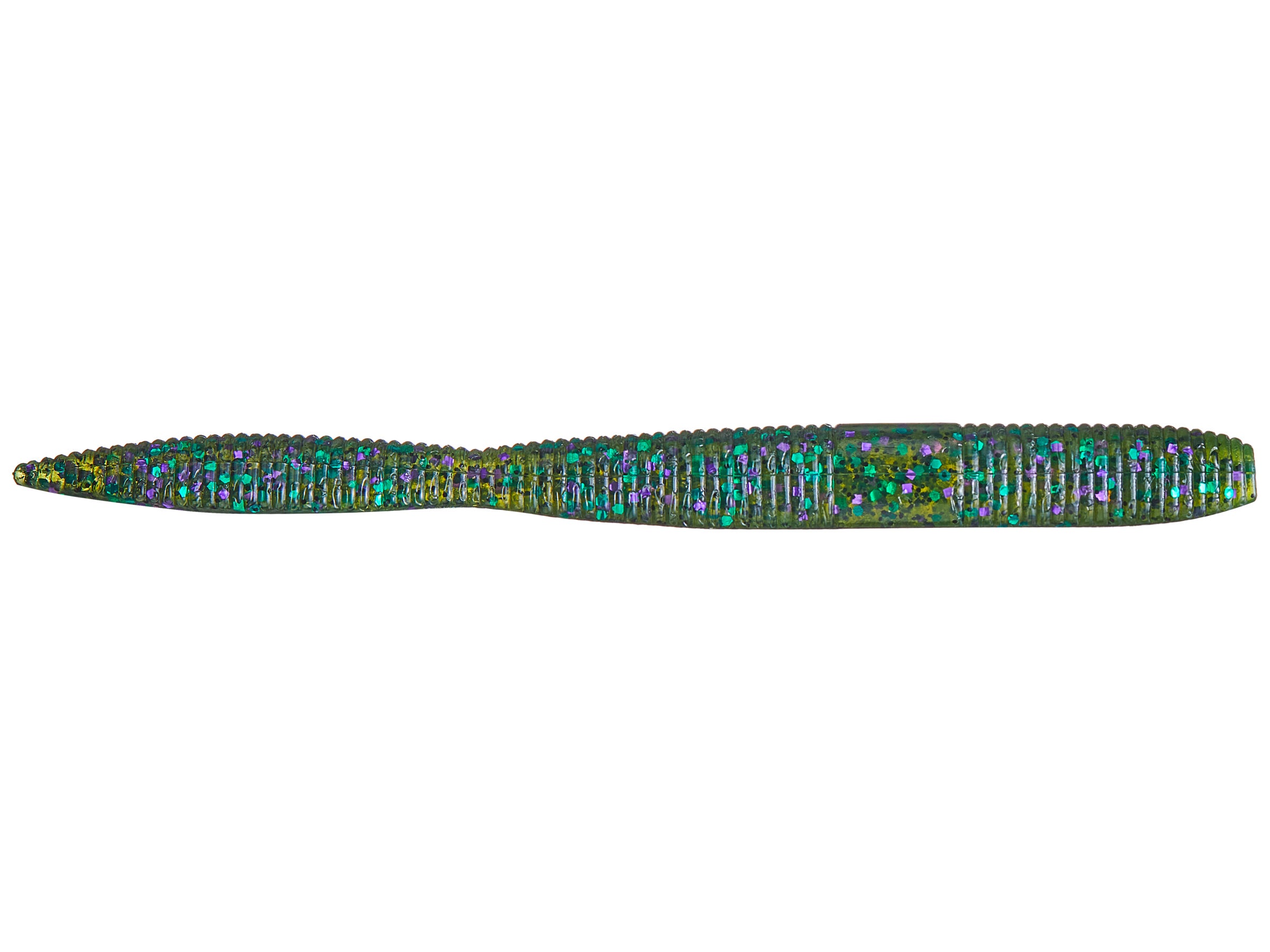 When FLW Tour pro, 2006 Bassmaster champ & 2004 Forrest Wood Cup champ, Luke Clausen, approached Z Man with a new bait design, they listened. The result was the Z Man FattyZ. Ideal for power-finesse situations and equipped with a molded-in slot for easy hook penetration, it's perfect when paired with the Z Man Shaky Headz. Incredibly unique and lifelike, the Z Man FattyZ is also salt impregnated, and thanks to ElaZtech - extremely durable.
What separates Elaztech plastics from other soft plastics is their life-like action, natural buoyancy and unmatched durability. Elaztech baits not only look great, they are also up to 10X tougher than other plastics. They resist nicks, cuts and tears, and that means you're likely to catch a lot more fish on Elaztech before having to replace them.
Do not mix Elaztech baits with standard plastic baits.
15 Colors
More From Z Man Worms
Customer Reviews
Comments: Great bait to use on the Neko rig! If you don't know what a Neko rig is you mat want to look it up. This thing sleighs 'em!
From: Patton: Ft. Bragg, NC 8/4/16

Comments: Great bait. Been fishing Zman baits for about 3 yrs now. Caught a lot of fish off these super soft baits. The action from these bait are awesome. Zman just need to make the FattyZ in White or Pearl.
From: Saister X: St. Paul, MN 12/17/14

Comments: this is a awesome bait. I had a 3 pack sampler and absolutely smashed post spawners on the green pumpkin texas rigged

From: Brian: glen rock pa

Comments: Not a fan of this type of plastic. It doesn't hold it's shape over time. Keep them away from all other plastics and don't store them where they may get heated. I love the shape,size, and that it floats but I won't be buying them again.

From: Roger: Lafayette, LA

Comments: First time using it today. Caught two pre spawn bass In the four lb. class right away. Rigged it on a biffle hardhead jig head in watermelon. Looks great in the water and is easier for the bass to spot rather then some of the skinny style worms. Great bait!

From: Dave: southeast PA

Comments: My new shaky head. Very Bouyant,so fat tail sways back and forth while standing straight-up. If using screw-lock, heat up coil then it threads on beautiful. Z-Man shaky jig head is obviously the best option.

From: A.J.: North Kingstown, RI

Comments: Very Soft!!! Going to use as an alternative to Roboworm for drop shot set up, as well as shaky head. Only problem is that I cannot for the life of me get this on a screw lock hook, they are super soft and pliable and you just cant screw them on...No biggie, just have to use a different hook.

From: Brett: NY