Z Man Finesse T.R.D. 8pk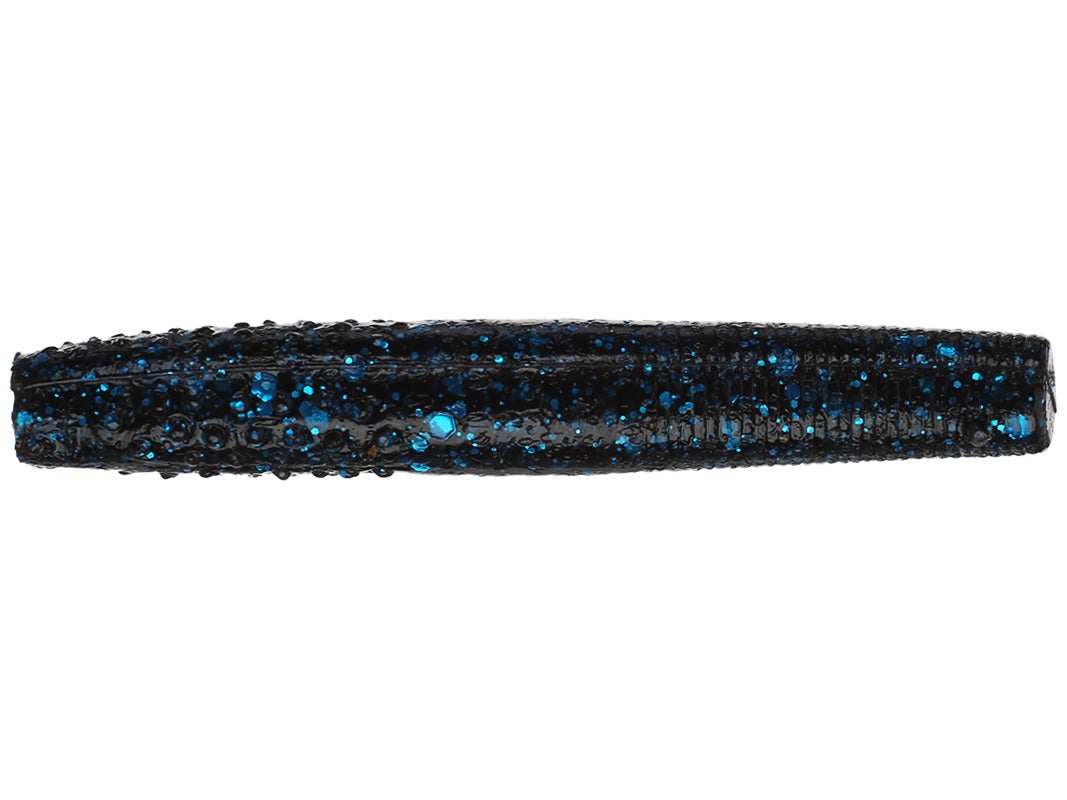 Made using an even softer version of Z Man's ElaZtech plastic, the Z Man Finesse T.R.D. (The Real Deal) provides a realistic feel, longer holds, and increased hook-up ratios. Expertly crafted to trick the most finicky fish into biting, the Z man Finesse T.R.D. features a subtle action that works wonders on wacky-rigs and the increasingly popular Ned-rig. Offered in host of classic bass colors, the Z Man Finesse T.R.D. is a must-have for beginners and tournament veterans alike.

What separates Elaztech plastics from other soft plastics is their life-like action, natural buoyancy and unmatched durability. Elaztech baits not only look great, they are also up to 10X tougher than other plastics. They resist nicks, cuts and tears, and that means you're likely to catch a lot more fish on Elaztech before having to replace them.

*Do not mix ElaZtech baits with standard soft plastics
| | |
| --- | --- |
| Length | Quantity |
| 2.75" | 8 |
16 Colors
More From Z Man Worms
Customer Reviews
Comments: I have used all types of ssb for the Ned Kedhe rig and it is unreal what a tough condition Dynamo this bait has been. I never gave the Ned rig a shot till one windy, fish less spring afternoon and I tried it out. My god was I shocked. I couldn't believe how these bass would just eat it on the drop or sitting as still as it could. It is even better when back trolled as slow as possible with a pop about every 10 ft
From: Skit: MA 9/20/16

Comments: After reading all the praise about this soft plastic on Tackle Warehouse, I decided to order & try it out & BOY do they work! they work for bed fishing for Smallmouth (new money that caught a 3lb+ on a bed) & just dragging them along the bottom with a ML spinning setup. I was disappointed with the picture display of 'Mud Minnow' on Tackle Warehouse website, I was expecting more White then green, I received half 'n' half in my pack of finesse worms. I got more bites on New Money then I did with my half white/half green Mud Minnow, I guess ill try flipping the Mud Minnow and have the white part facing up, see how that works. One MUST! do pickup some crazy glue to keep the soft plastic from slipping down after a few bites.
From: Robert: Sourthern Okanagan, BC Canada 6/1/16

Comments: i've been ordering these pretty much since they came out. there seem to be days when it's the only thing the bass will bite. but, there are others when they really don't want it but will eat something else instead. i really like how long they last but, many times, the fish will really mess them up and the plastic will get balled up around the head or the keeper on the z-man shroomz head. i was super disappointed in my last batch i just received as one or two in each bag was shorter than the rest by 3/16 to 1/4 inch! i can't even figure out how that's possible as the molds must all be the same size. it seems quality control had gone downhill.
From: Norm: Sacramento, CA 6/1/16

Comments: These thing are great I usually use the California craw color, but i was kind of disappointed in the last pack i got because two of the TRD's I couldn't use because they were defective, but beside that one of these things last a very long time.
From: Dontrell: Minneapolis, MN 5/4/16

Comments: Unbelievable. Fished in 45 degree water for 2 hours 10 small mouth bass and even a couple of pickerel. Could not belive how well these worked. Coppertuse was definitely the color to get the smallies interested.
4/18/16
Comments: I wasn't sure if the Ned rig would work down here in South Florida with all our weeds. However, my Tackle warehouse shipment of TRD California and junebug arrived along with zman shroom 1/16 oz jig heads. So I figured I'd give it a try. I Walked down to the lake in the backyard (it's great to live in Florida!) and made my first cast. Nailed a 1.5 lb largemouth. Second cast nailed a smaller dink. After 10 casts, six fish. I'm a believer. This stuff really works!
From: Joe: Pembroke, FL 3/31/16

Comments: Great bait for beginners! Easy to use. This bait catches numbers of fish. Lower the head weight to the 1/20 to keep it from snagging deep in rocks. 1/15 is the best overall weight in my opinion. This bait is always tied on to my Dobyns 702S and Daiwa (the reel starting with a P). I use 8 lb fluorocarbon. I go to 6 when trout fishing. Trout eat it too.
From: Ben: Pasadena, CA 3/26/16

Comments: When I first received these I thought they were much smaller than I anticipated, but wow do they catch fish. Coppertreuse is my favorite color so far, also have used the California Craw. Have to say these saved my fishing trip last summer. After three days & very little to show for it started using these with the Shroomz Jig head & caught Walleye, Smallmouth, Crappie & Northern Pike. Great bait.
From: Ryan: WI 3/17/16

Comments: Fished it for 3 hours got to bites. Switched to a Z man Hula stick and landed a nice three pound largemouth. I have my zinger on a 1/16 z man jig head. I would recommend the hula stick over the zinker.
From: Brandon: Lake Havasu City, AZ 12/30/15
Comments: Been using these all fall & winter with excellent results. These seem to work best when the fish are not active. Didn't start using these until late summer so can't really determine yet when to use them for that time of year. Really anxious to try them this spring on spawn beds.
From: Jesse: OH 12/27/15
Comments: Great little bait! Caught a lot of fish with one pack but then I ran out so I just took a senko type bait and cut it in half and got the exact same results. I do recommend these but if you can buy a pack of senkos cut them in half and double you quantity and lower your cost and get same result sounds like a no brainier to me!
From: Shane: TN 11/7/15
Comments: I started using these in may my first. Tourny I won on trd every fish. Had a ball these baits are awsome. only one thing. Im having trouble getting big fish 3 plus in the boat. they jump and gone.any one have any advice for me. fish on
From: Steve: Zanesville, OH 10/18/15
Comments: Got a sample from Lucky Tackle Box or Mystery Tackle Box & thought what the heck. Did some research and saw a video with Ned himself on proper presentation. Keep your rod tip down and let the reel do most of the work and this little thing kills it. I do like the Gopher mushroom heads over the Z-man variety, but have found the T.R.D. to be superior over other half stick baits. New Money is my go to and it caught my personal best smallmouth on it. Learn to fish it, it is a shakey head/drop-shot 2.0 type of presentation. It flat out catches fish. On the fall, on the bottom, even swam back it puts fish in the boat. One tip: they sink like a stone right out of the package, so stretch it and rub it between your fingers before rigging to get it floating. Add some super glue to keep it in place and you will fish with it all day. I would not put it on a jighead heavier than 1/8; 3/32 is my favorite size with a size 1 or 2 hook.
From: Matt: Broken Arrow, OK 7/27/15

Comments: I was cutting Senkos and Zinkerz in half before & did not have a problem with that. That being said these work great too. I have no idea why a Ned rig works, but it does. One tip, before you rig it, stretch it until it changes color a little. You need it to float straight up and a new one will sink like a stone. Glue it in place and it will last you until you hang it and break it. I like Gopher heads in 3/32 with mine. Catches all sizes & species.
From: Matt: Broken Arrow, OK 7/10/15

Comments: was a little unsure with the appearance of the bait, but the first cast with it landed a decent bass. I've been catching them on it ever time I use it. Lesson learned, don't judge a book by its cover. I'm sold!!! Thanks for another great lure z man!!
From: Eric: Cornelius, NC 7/8/15

Comments: After hearing so much about the midwest finesse fishing technique, I thought I'd give these a try. TRD's combined with Zmans shroomz jighead work when nothing else will. I used a 1/15 oz and mostly got bit on the fall or with a slight twitch of the rod while dead sticking. These worms are great because they are elaztech and nearly indestructible. I'm still fishing with the first one after catching a dozen or so bass. Give the "Ned Rig" a try and get ready to catch anything near it.
From: TB: St. Paul, MN 6/29/15

Comments: This is an awsome bait to have in your tackle box. Got a trial pack of these and bought more. Has almost become my go to bait seems to catch fish. Fished in a jigging motion on light line. A must have.
From: Bill: Barberton, OH 6/21/15