Z Man Turbo Crawz 6pk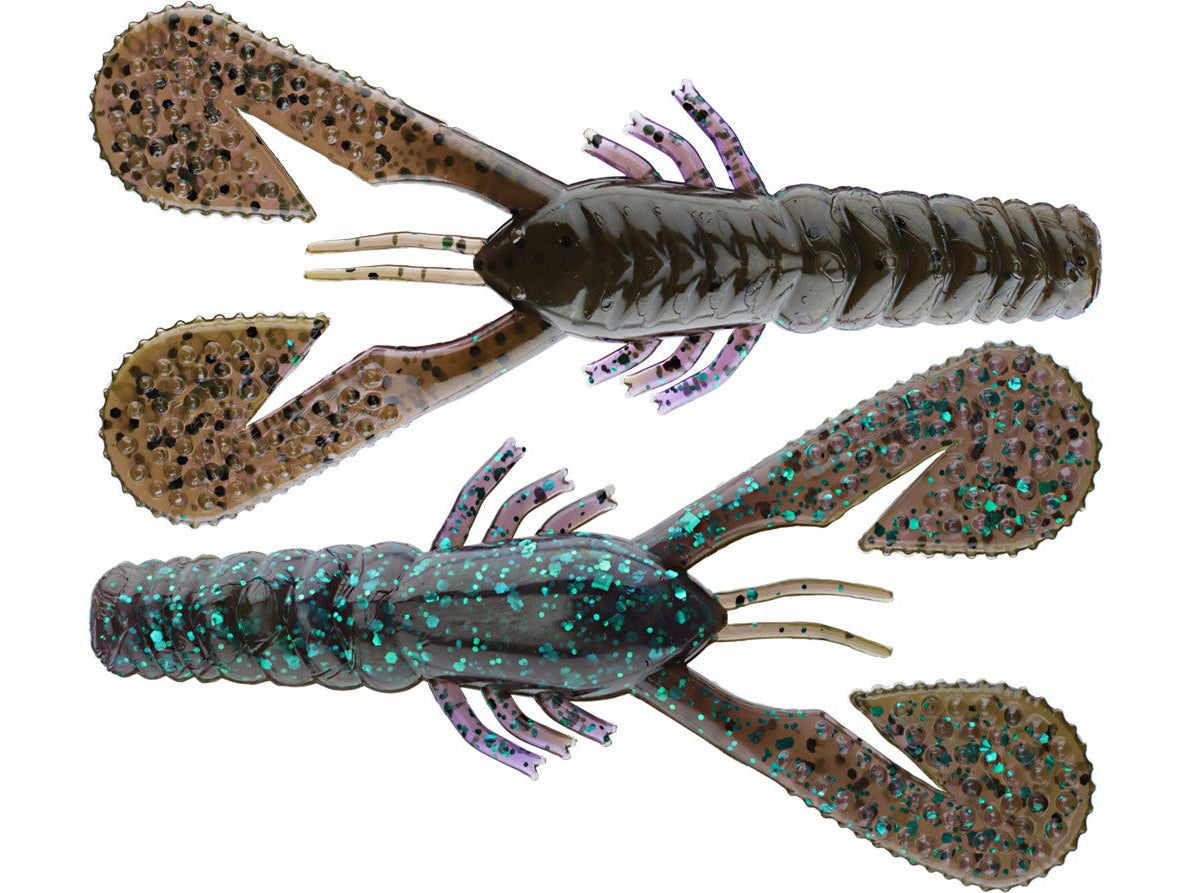 The Z Man Turbo CrawZ are the toughest craw-style baits on the block. Built with Z Man's exclusive ElaZtech plastic, the Z Man Turbo CrawZ are right at home in fallen timber, jagged rocks, and dense vegetation, which makes them ideal for pitching, flipping, and as a jig trailer. The Z Man Turbo CrawZ feature a thick body, and specially designed, textured claws that generate a sensational flailing action on the drop, as well as, a great defensive posture once they hit the bottom. The Z Man Turbo CrawZ are a must-have for any angler looking to explore heavy cover in search of the big one.

What separates ElaZtech plastics from other soft plastics is their life-like action, natural buoyancy and unmatched durability. ElaZtech baits not only look great, they're also up to 10X tougher than other plastics. They resist nicks, cuts and tears, and that means you're likely to catch a lot more fish on ElaZtech before having to replace them.
16 Colors
More From Z Man Soft Plastic
Customer Reviews
Comments: These things are amazing I recently caught a 6lb 3oz walleye on one and the craw is still in great shape. Not to mention all kinda of bass big and small and still no problems I never even need to fix the thing, it never slides down the hook and also has a great little action to it. It catches fish that is for sure! I've had really good luck on the green pumpkin but I lim also getting the bluegill and silver shadow colors. These things will save you time and a lot of money on plastics.
From: Joe: Saint James, MN 9/1/15

Comments: These bad boys flat out catch them. I have fished this bait many ways and caught them. Swim it, Pitch it, Flip it, Use it as a jig trailer, put it on shaky head, and drop shot it. Either way it will produce for you. The bait is also made out of ElaZtech so it will last you a long time. AWESOME BAIT. GET SOME!!
From: Devon: KY 2/16/15

Comments: By far my #1 flipping bait on a texas rig. Sprayed grass or watermelon candy are my favorite color.
From: Brenden: Carlsbad, CA 3/8/14
Comments: These don't have any salt content in them. Combined with the fact that they are ElaZtech, they should float a jig upright.
From: Unknown: USA 3/1/14
Comments: My new # 1craw, bigger profile than the punch craw ,way more durable than the flapping craw.

From: Dave: Columbia Md

Comments: This is a great drop shot or jig trailer but whatever you do, do not store it with other trailer or plastics. I accidentally store the Z man Turbo Craw with a beaver and z man trailer melted away leaving a clear liquid that spilled over to other jigs messing them up. It ate away at the rubber band on the skirt. What a mess to clean up.

From: Abel: Sonoma CAlifornia