Zoom Mag Finesse Worm 10pk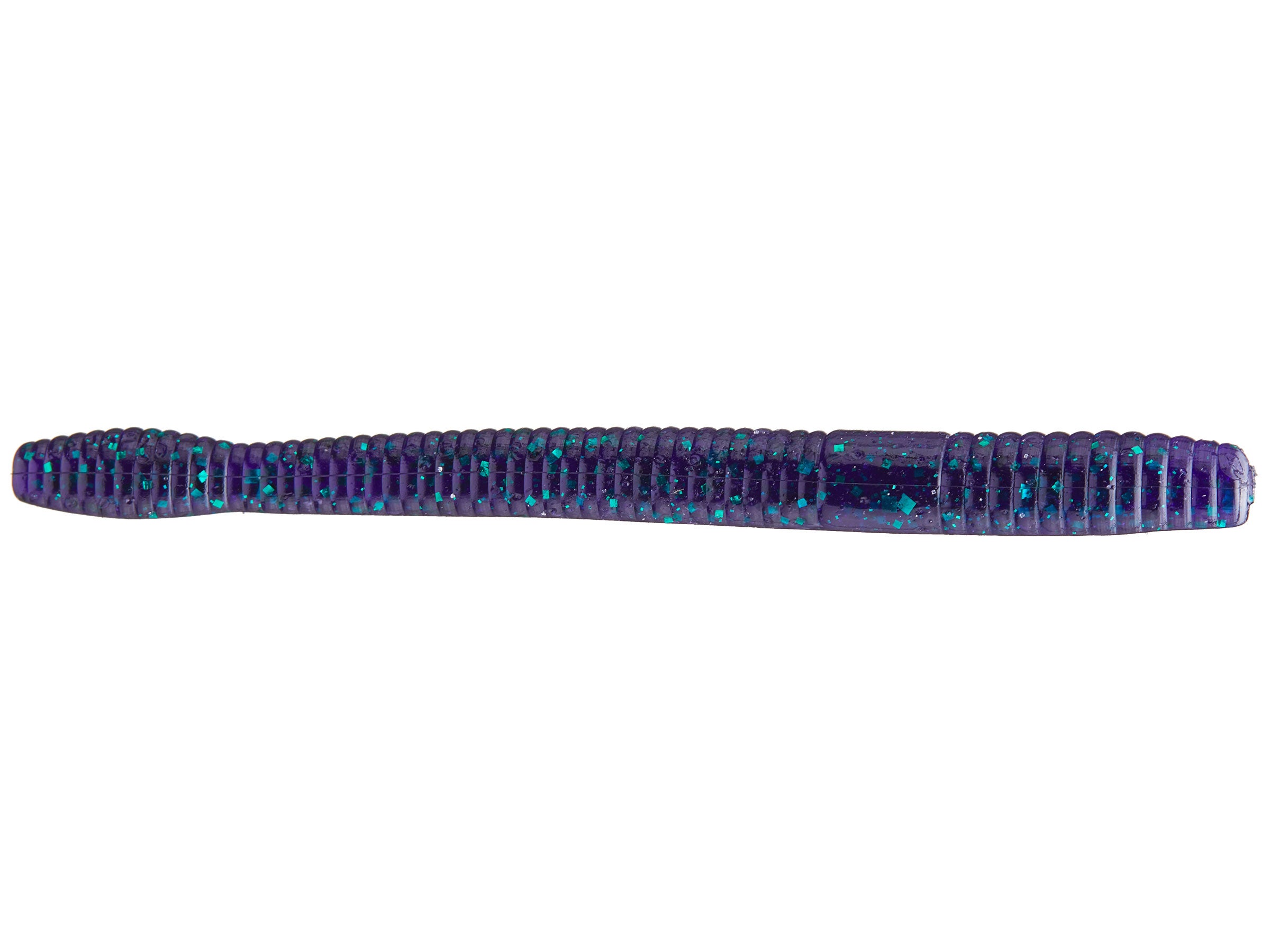 Beefy would be the best way to sum up the Magnum Finesse Worm from Zoom. This worm is about twice as thick as the standard Zoom Finesse Worm while only about a quarter inch longer. Effective year-around, it's great for standard applications or any others you may come up with. The Magnum Finesse Worm will move more water and has the ability to handle larger hooks. Like all Zoom Baits, the super soft, life-like plastic is salt impregnated and releases salt upon being bit, causing bass to hold on longer for more positive hook sets. Try fishing the Zoom Magnum Finesse Worms on a Carolina-rig, weightless or flipping it on a Texas-rig and hold on!
12 Colors
More From Zoom Worms
Customer Reviews
Comments: Like these as well as any for wacky rigs. Cheap, lots of colors, plenty in a bag & like all zoom baits they just flat out catch fish.
From: LC: KS 8/16/16

Comments: My go to senko style worm.Not sure what causes it, but these get more bites than any other stick worms I have. My go to color is watermelon candy.
From: ED: Mooresville, NC 8/15/16

Comments: If you're ever interested in experimenting wit the Neko rig make sure this is the first bait you tie on. No other plastic that I've tried has worked as well which includes at least five different brands of stick baits including Senkos.
From: Mike: Aurora, IL 7/14/15

Comments: I have been using these baits for 2 years now and it is my go-to bait for largemouth. I fish tournaments often and it sure seems to me if you throw this in front of a fish, he or she will bite it. I've tried many brands of Senkos and worms and this is my favorite by far!
From: Winston: New Bern, NC 8/18/14

Comments: These things are THICK and that is what I love about em'. If I'm gonna fish a wacky rig for smallies in deep water or largemouth underneath docks, this is my favorite worm to throw. Black and watermelon red flake are the best clear water colors. Fantastic bait.
From: Matt: Menomonee Falls, WI 8/2/14

Comments: Just a thick, action less log of plastic. Not saying that is bad, but that is what it is.
From: Jay6: USA 7/10/14

Comments: These are very good baits.. Yes some are distorted, however 205 degree water straightens these up and gives it a hand pour feel.. Awesome bait.
From: Scotty: Pekin, IN 6/3/14

Comments: This is an excellent Shaky Head Worm! I have used the other worms on the Shaky Rig but this one consistently catches bigger fish.
From: Scott: Campbellsville, KY
Comments: This worm catches Bass. I've used others that also do their job but the cost on this Zoom was the deciding point. Just cast it, and these cast like a rocket using 8 lb. braid. Let it sink...twitch your rod to make it look alive and you will catch fish. Bass will grab it and hold on. I've also hooked these on the opposite end after catching several fish and they work just as well. Tried a pack of watermelon red and it's a home run for me. Worth a try.

From: Tom: Somers Point, NJ USA

Comments: Another great worm from Zoom! Very effective on a C-Rig or T-Rigged weightless like a senko. The worm twitches and shimmies on the fall which has a subtle, natural action. When raised from the bottom, it shakes even more, which will trigger strikes when it begins to fall again. As far as color, I stick with Watermelon, Pumpkin, Green Pumpkin, and Green Pumpkin/Blue Flash.

From: Jim: KY