Zoom Magnum Shakey Head Worm 15pk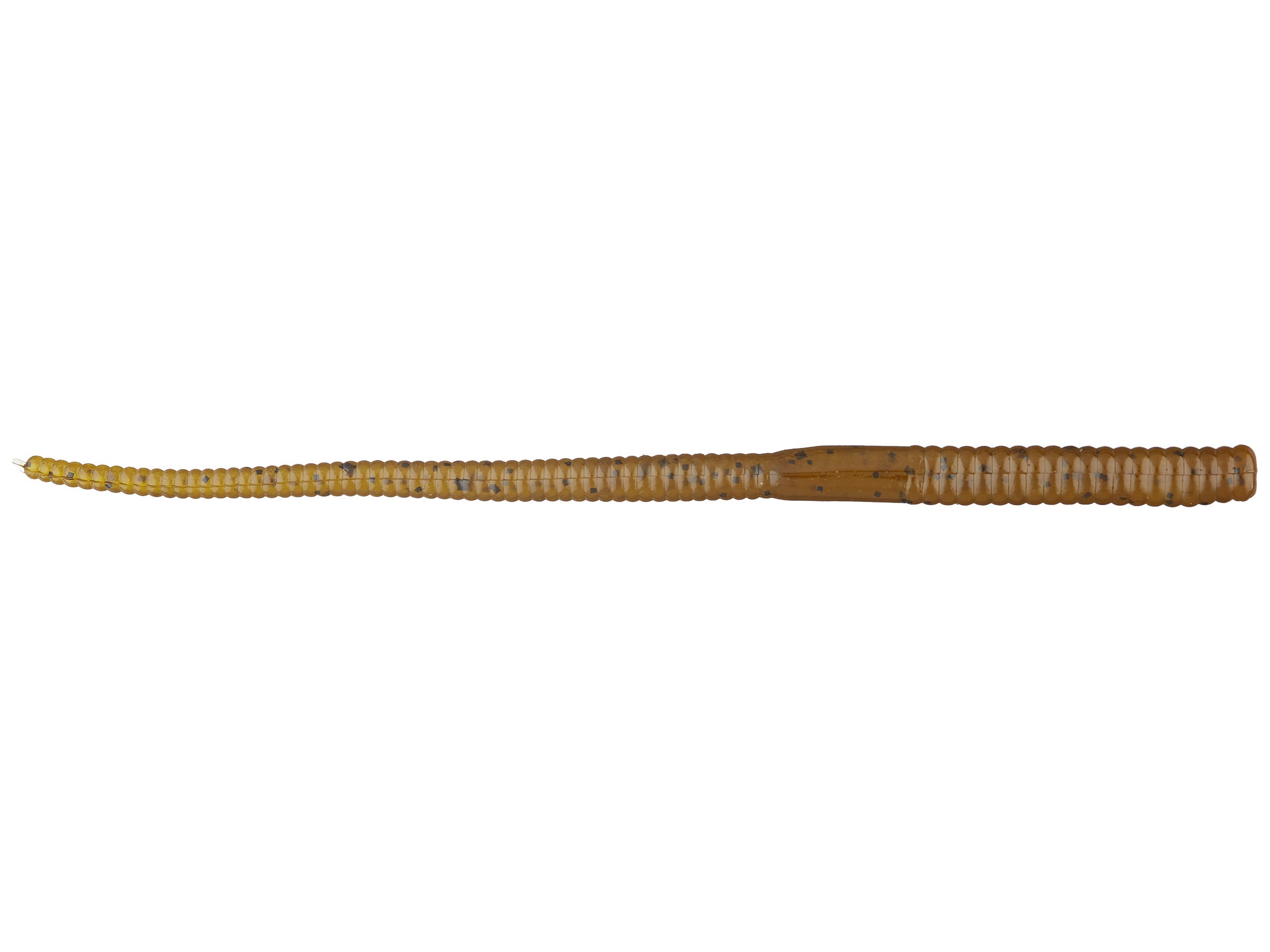 The Zoom Magnum Shakey Head Worm is a longer version of the original Shakey Head Worm with the same tremendous action. Designed for catching big bass, it provides anglers a way to fish the original Shakey Head technique with a bigger bait. Like its smaller counterpart, the Magnum Shakey Head Worm has a tapered tail and flat head. With its larger profile and additional movement in the water, its great for lakes with clear water and giant, yet finicky fish. Try fishing it on offshore structure, such as river ledges or rock piles on the tops of humps or even around boat docks.
Gerald Swindle, 2004 BASS Angler of the Year and veteran pro, is a big fan of the Zoom Magnum Shakey Head Worm and lends some tips:
"Now I have a worm that is bigger in size, longer and has an extreme amount of action, which is key to catching the large bass … Throw it out and fish it with the basic style of a finesse worm," Swindle explains. "Make long casts and let the worm settle to the bottom. Barely move the rod tip an inch or two per twitch, and the worm will slowly move along the bottom. The natural-looking worm seems to crawl along the bottom with its tail waving."
5 Colors
More From Zoom Worms
Customer Reviews
Comments: Best shakey worm out there. I am a shakey head junky and this is my go to worm. Don't think small fish either, have won a few big bass pots with this worm.
From: Dringo Warrior: Stl, Mo 12/18/16
Comments: These babies catch some serious fish. The little whip tail has a ton of stike causeing action. Great bait and durable.
From: Cheeky: ND 10/14/14

Comments: Ive used these worms in the smalller addition and caught some huge spots out of lake oroville on the green pumpkin with a 12 oz. darter head... great worm.

From: Steve: Yuba City, Ca